Munnu the Gem Palace is a storied jeweler based in Jaipur, India that has served as the crown jewelers to the country's Maharaja since the mid-18th century. Munnu Kasliwal captivated the world with his unique creations and now his son, Creative Director Siddharth Kasliwal and President Jana Pasquel are keeping his legacy alive. This episode highlights the heritage of Munnu the Gem Palace and a brilliant new chapter led by powerful partners Sid and Jana.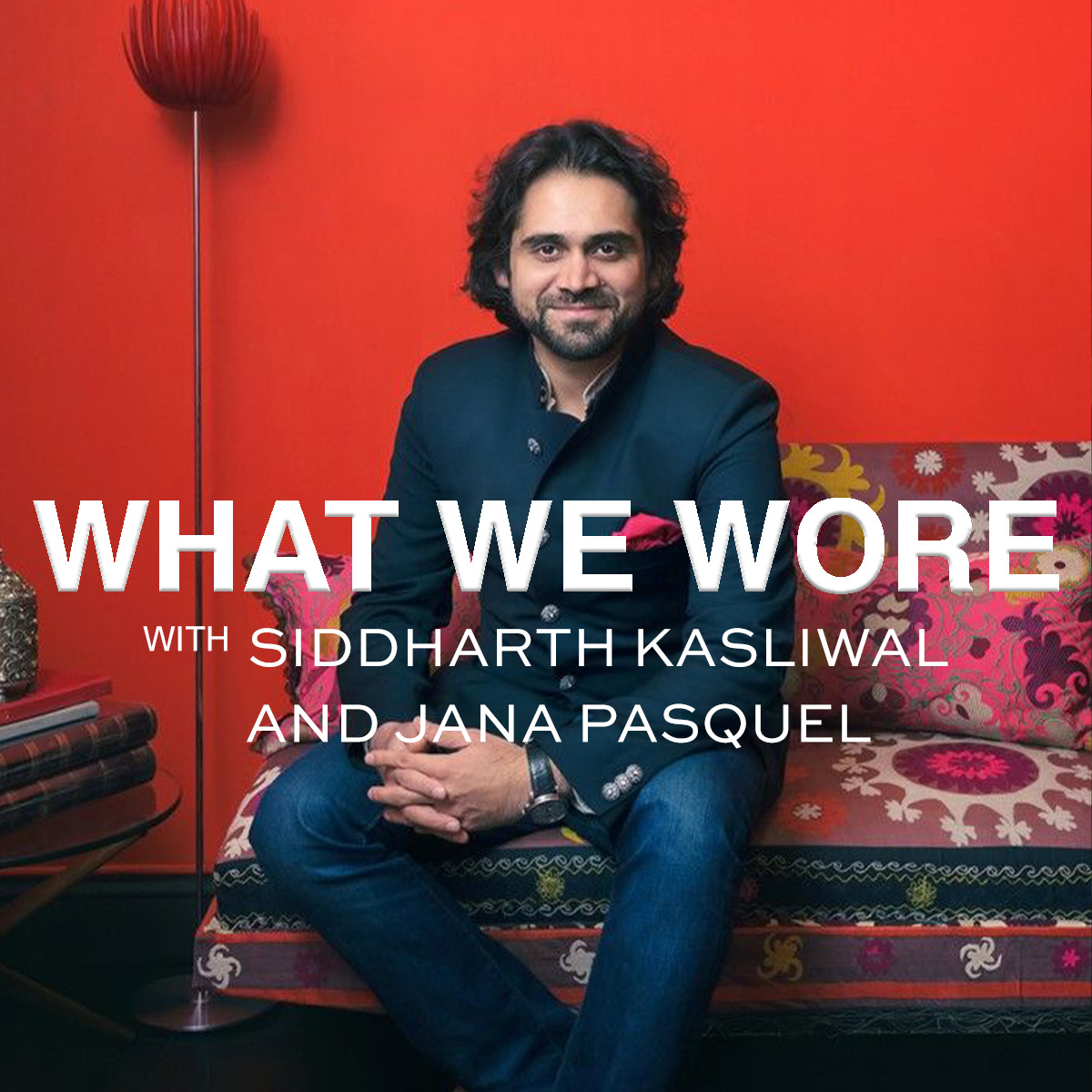 Laura Vinroot Poole:
Jana, You're one of the most fun people to be with no matter where we are, always. You just have that spirit about you and I want to hear more about where that comes from.
Jana Pasquel:
I'm originally from Mexico City. I grew up in Mexico with a family from all over the place. My mother's family is originally from Texas. So, I think that I have a little bit of Texas in me, which is a lot of fun.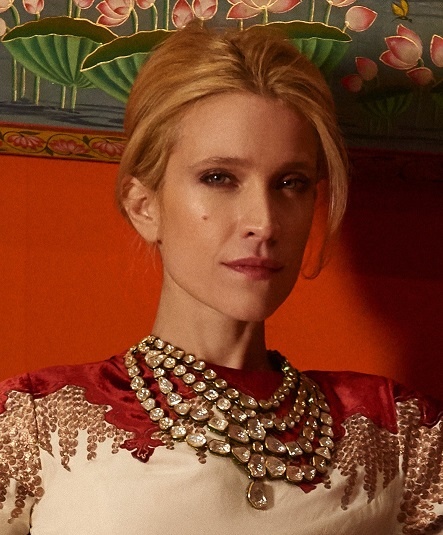 Laura Vinroot Poole:
Will you tell us a little bit about Belita? She's an incredible person.
Jana Pasquel:
Belita grew up in San Antonio and she moved to Mexico with her second husband, and always did many, many incredible things. She built a children's hospital, she would visit the Indians, and she was very influenced by all the countries that she went to. She flew her own plane, she became a pilot and she was the first person I ever saw that took very ethnic clothes and made it her own. And, she would wear weeping lace with her gowns. She would travel to Morocco and come back with turbans…She really made all those clothes seem like her own, which I always found fascinating.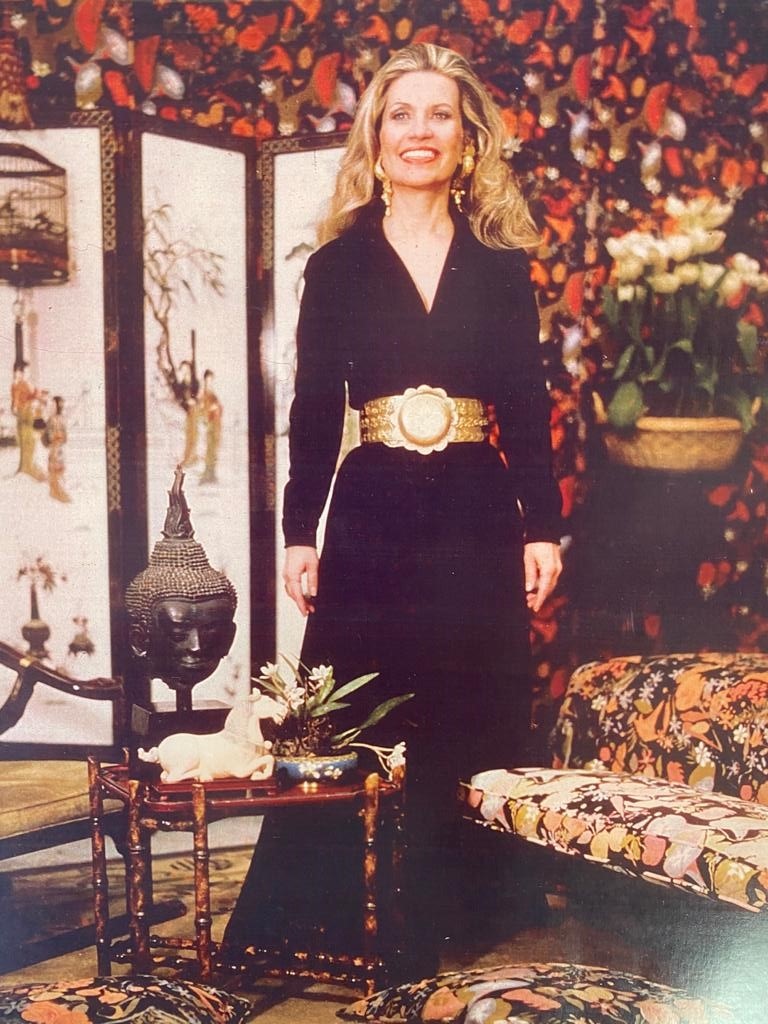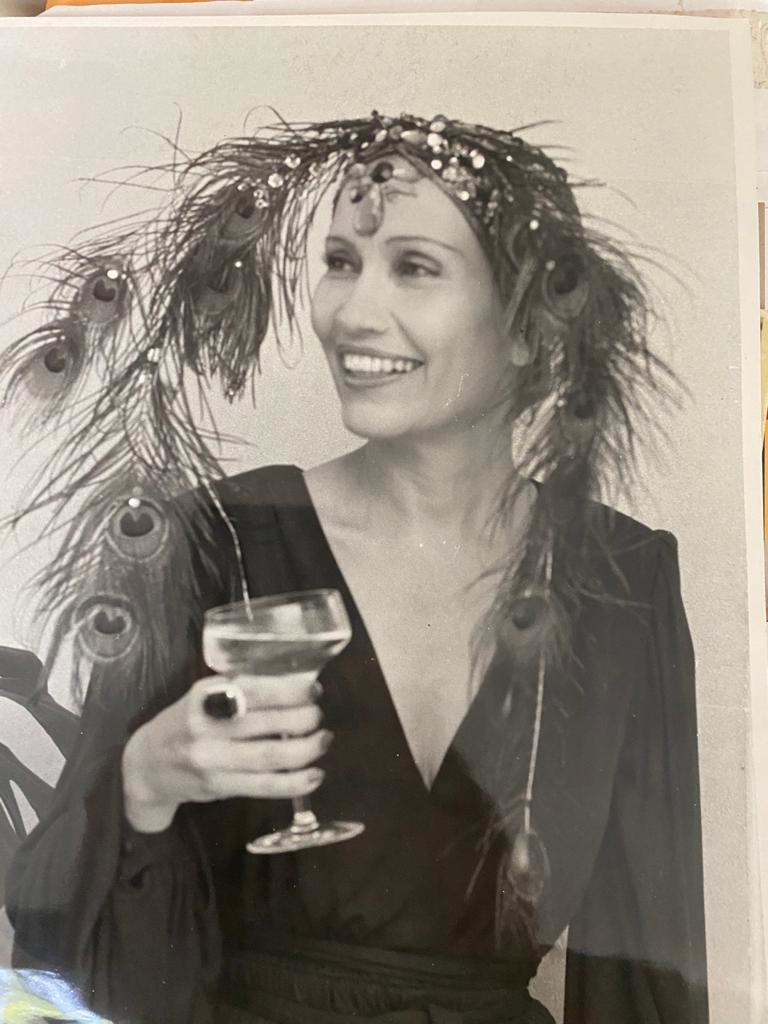 Laura Vinroot Poole:
Siddharth, where are you from?
Siddharth:
I was born and brought up in Jaipur, popularly known as the Pink City, which I believe also happens to be one of your favorite cities to visit in India.
Laura Vinroot Poole:
Will you talk a little bit about Jaipur, where it is and why it's significant, especially in craftsmanship and art?
Siddharth:
Jaipur has this remarkable history because the city was built as a center of excellence in art and crafts. And it's in the Northwest part of India, in a majestic state called Rajasthan, which actually stands for the land of royals. So that's where all the maharajas lived. And Jaipur came to be the capital because of that. The city was founded by the late ruler Maharaja JaiSingh II, and the city was based on his name. Jaipur means Jai city. It was founded in the year 1727, which by the way, is one of the very new cities in India.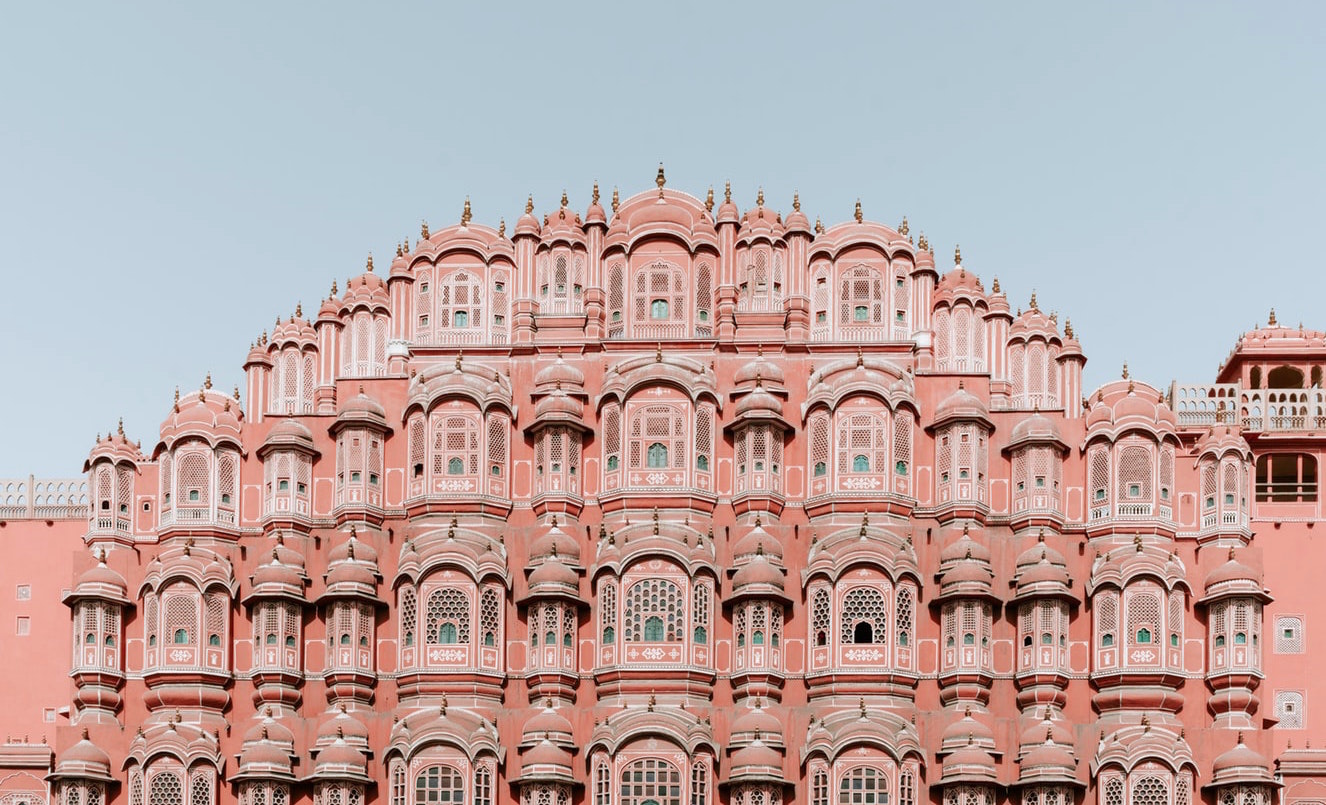 Laura Vinroot Poole:
Another thing I know about Jaipur is it is the last place where they still hand-cut stones and use the ancient techniques that nobody else in the world does anymore?
Siddharth:
I wouldn't say it's the last place, but it is one of the very few places. And, definitely, the last place where centuries-old techniques are still done and we don't use any sort of modern machinery. Everything is done by hand, as it was done many centuries ago. So that's really a beautiful and unique characteristic of the city.
Laura Vinroot Poole:
The craftsmanship of the people who make the jewelry, I think that it's passed on from generation to generation. It's not something you go to school for. It's within your family.
Siddharth:
Yes. My grandfather would always take me to Gem Palace as little as when I was three or four. And I would hang around with him while there were huge stones of emeralds and sapphires being traded around on the white scattered mattresses. My grandfather would keep me busy. My father would be overlooking. So from a very young age, it was pretty much in our blood. It was embodied that you were going to be a jeweler.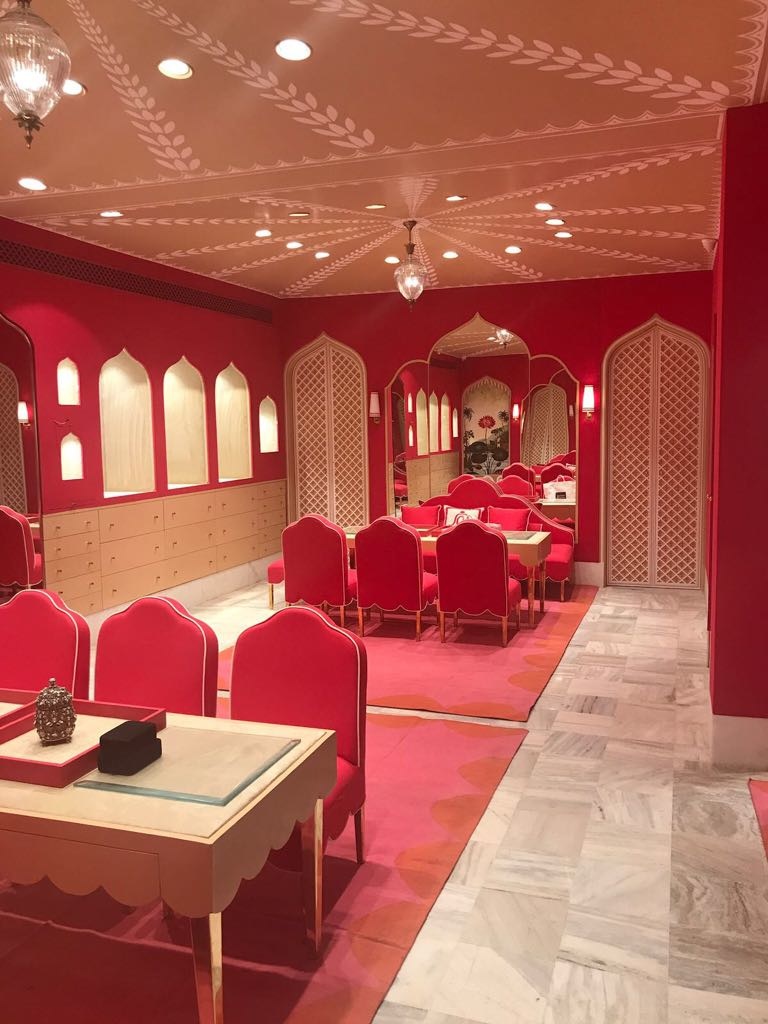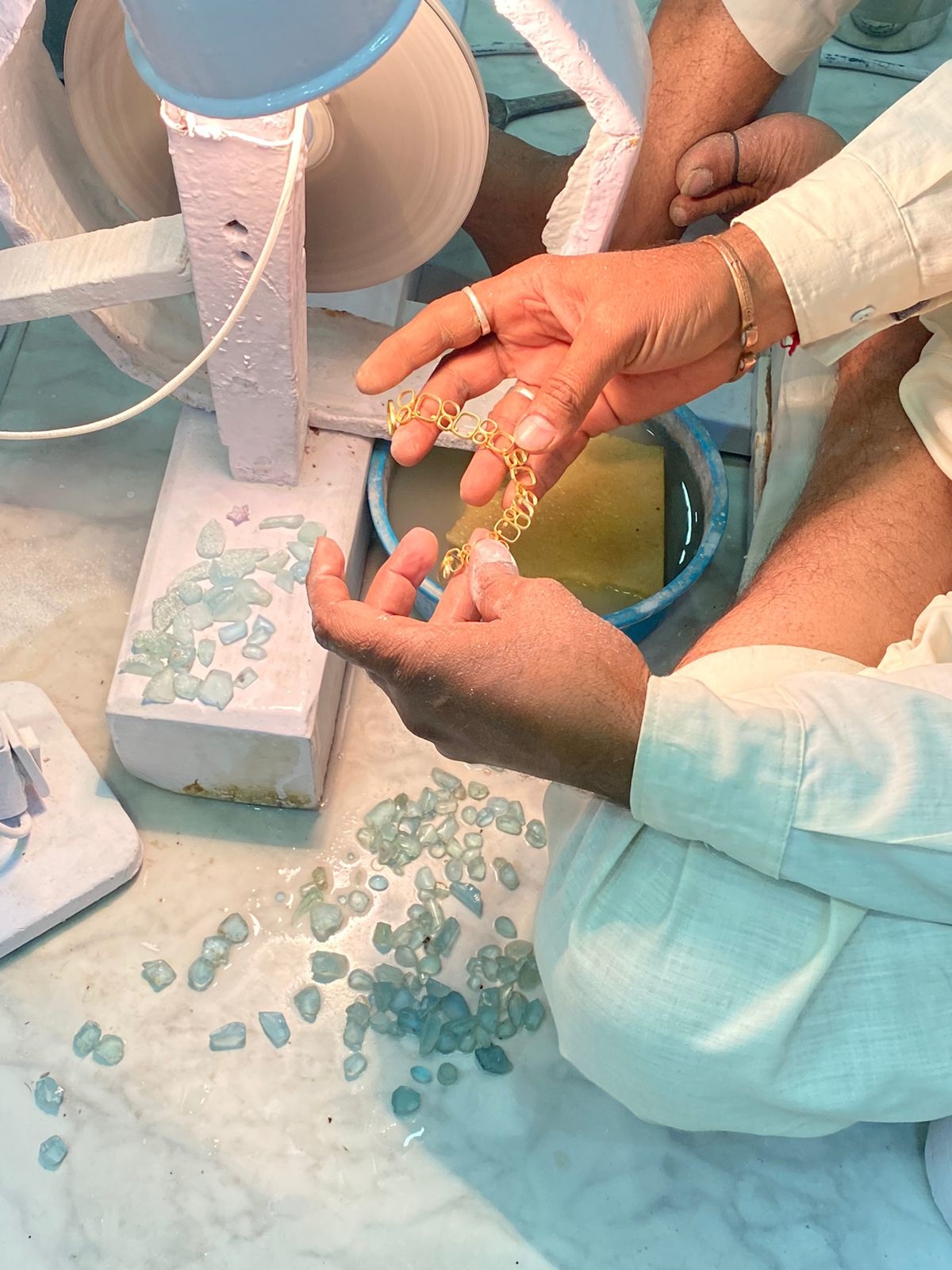 Laura Vinroot Poole:
Your father was an extremely special person. A genius beyond what many will see in their lifetime. I want to talk about Munnu a little bit. He's how you both met. Am I correct? Jana, you were Munnu's assistant.
Jana Pasquel:
I met Munnu through Belita. Belita and Munnu met at a wedding. Munnu came to New York and was getting ready to show his first collection at the Metropolitan Museum. My grandmother called me up and said, "I have a very nice Indian friend in town that doesn't know how to do very much. Could you please help him?" I was in New York for the summer, and I said, "Sure." As you do, when your grandmother asks you for a favor. Munnu was doing a collection for the Met Museum and he had rented a townhouse in front of the Plaza Athénée. He had hired architects to do the townhouse and had done a bunch of stuff, but really didn't know how to connect a phone, or order bed linens, or call 1-800-MATTRESS, or do any of the practical things that you know how to do in life because he had never done them.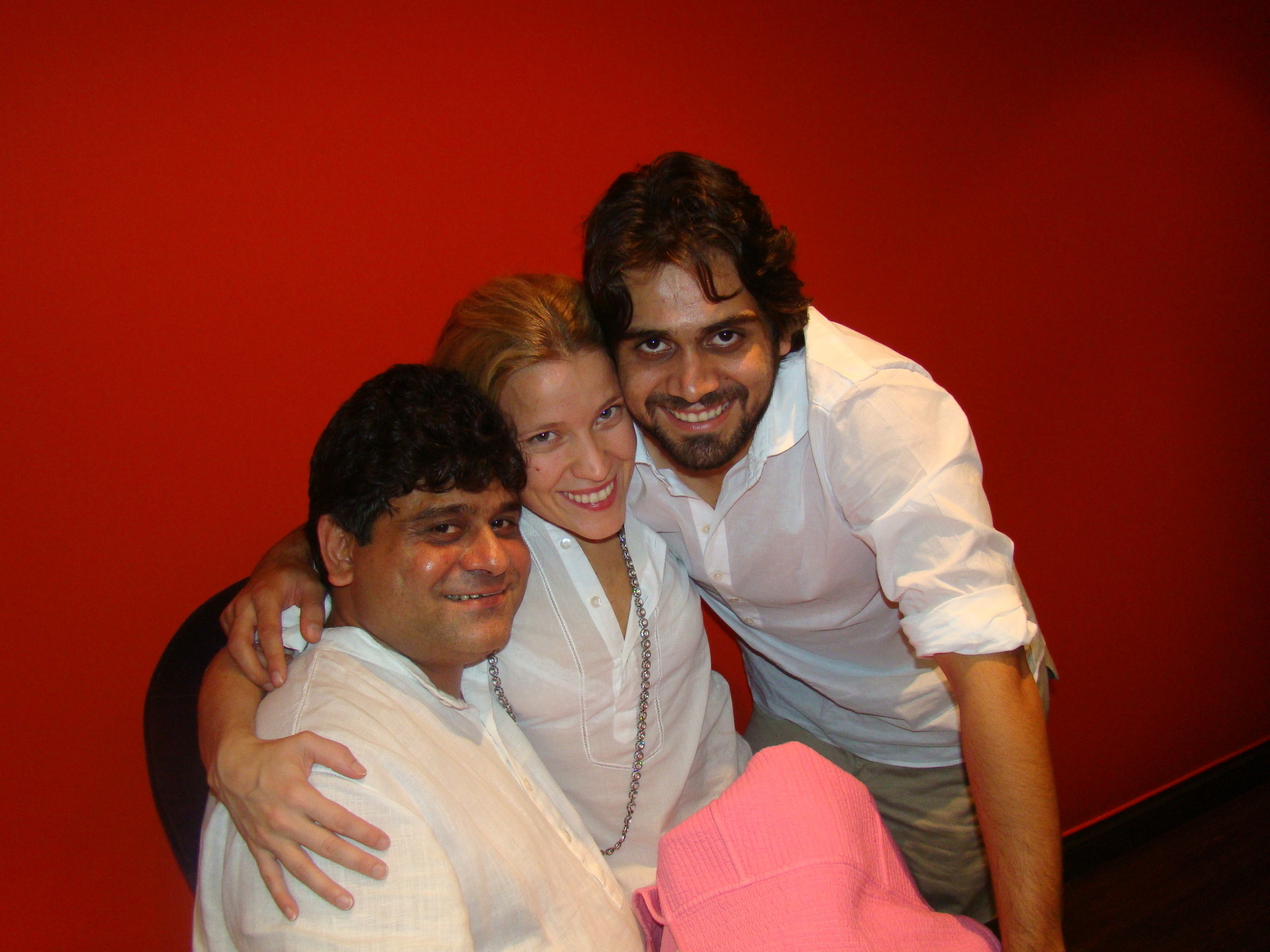 Laura Vinroot Poole:
Tell me a little bit about Munnu and what sort of special, just alien he was. I mean, he was from another planet.
Jana Pasquel:
I've never seen somebody, so just innately talented in my life. He could just sit and draw 30 pairs of earrings in five minutes. Also, the bond that he had with his craftsmen was something so extraordinary…the way he pushed them to create things that nobody had ever seen, that nobody had ever thought of. The colors, the cutting of the stone, the wasting of 50 carats of something to get a certain shape. To go to a palace with him and to get the shape of a drop that was hanging from a chandelier to... Just the amount of ideas coming out of his brain.
Laura Vinroot Poole:
Siddharth, tell me about the pressure. The pressure of that legacy. Because when I first met you, I think you were probably 18 or 19 years old, also. You were young and I met you in The Gem Palace. I remember thinking then, "wow, this is a big life to be stepping into".
Siddharth:
Feel the pressure, what pressure in India? We haven't heard of that. I'm just kidding. Obviously, there were these huge shoes to fill in. Growing up it was always like you're Munnu Kasliwal's son, you're heir The Gem Palace. So no pressure. That's how I grew up in the city.
Laura Vinroot Poole:
You both talked about in the pre-interview, how that was the most challenging time in your life and your career. Talk to me about when Munnu passed away.
Siddharth:
It affected a lot of people. I would say the whole city and the country, and a lot of admirers around the world. Everybody was in a state of shock. But people who were closest to him like Jana and I, it affected us directly and had a huge impact on us because having him around was like having an iron man around you. Like a shield around you.
Laura Vinroot Poole:
Siddharth, talk to me a little bit about the Indian concept of "the wearer's pleasure" and what touches your body should be as beautiful as what you show the world.
Siddharth:
There's this Indian concept that it's not only what the eyes can see, but the body sees and feels as well. That your skin and your soul could sees what's behind it. So most of the pieces were more beautiful on the reverse than the front. And this little attention to detail was a huge thing for the maharajas and the jewelry coinsures. The attention to detail of the things that you can't see was so important to the Indian concept. My father took it to another level when he started with the Indu Russian collection. Instead of using an enamel, he came up with this amazing gold lace filigree work. He set diamonds inside the filigree. So that was his thing that didn't exist in India. So, that was something Munnu, my dad started.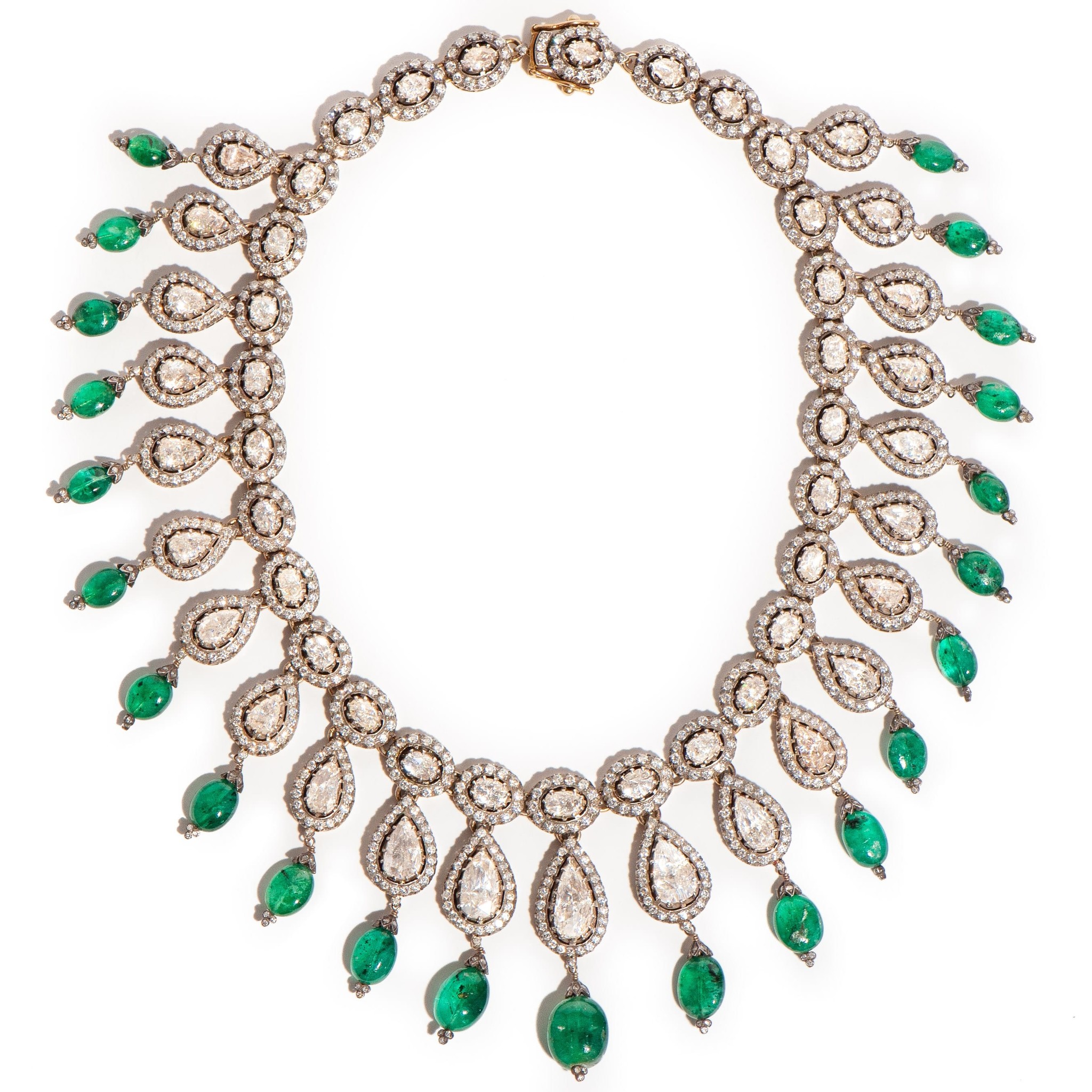 Laura Vinroot Poole:
We ask all of our guests what they wore to the prom.
Siddharth:
I went to an all-male boarding school. I definitely didn't go to a prom.
Laura Vinroot Poole:
Jana, you had a couple of wedding ceremonies. Let's talk about your favorite thing you wore to your weddings.
Jana Pasquel:
By far, my favorite thing I wore to my weddings was the real hit ball, Indian gown…It was unbelievable. I mean, it was really... I still wish I could just prance around in it from time to time.