Maygel Coronel is a swimwear designer based in Cartgena, Colombia. Maygel's dream for this brand began when she first launched the business at just 18 years-old. Maygel quickly realized she still had more to learn and she was proud to relaunch her vision.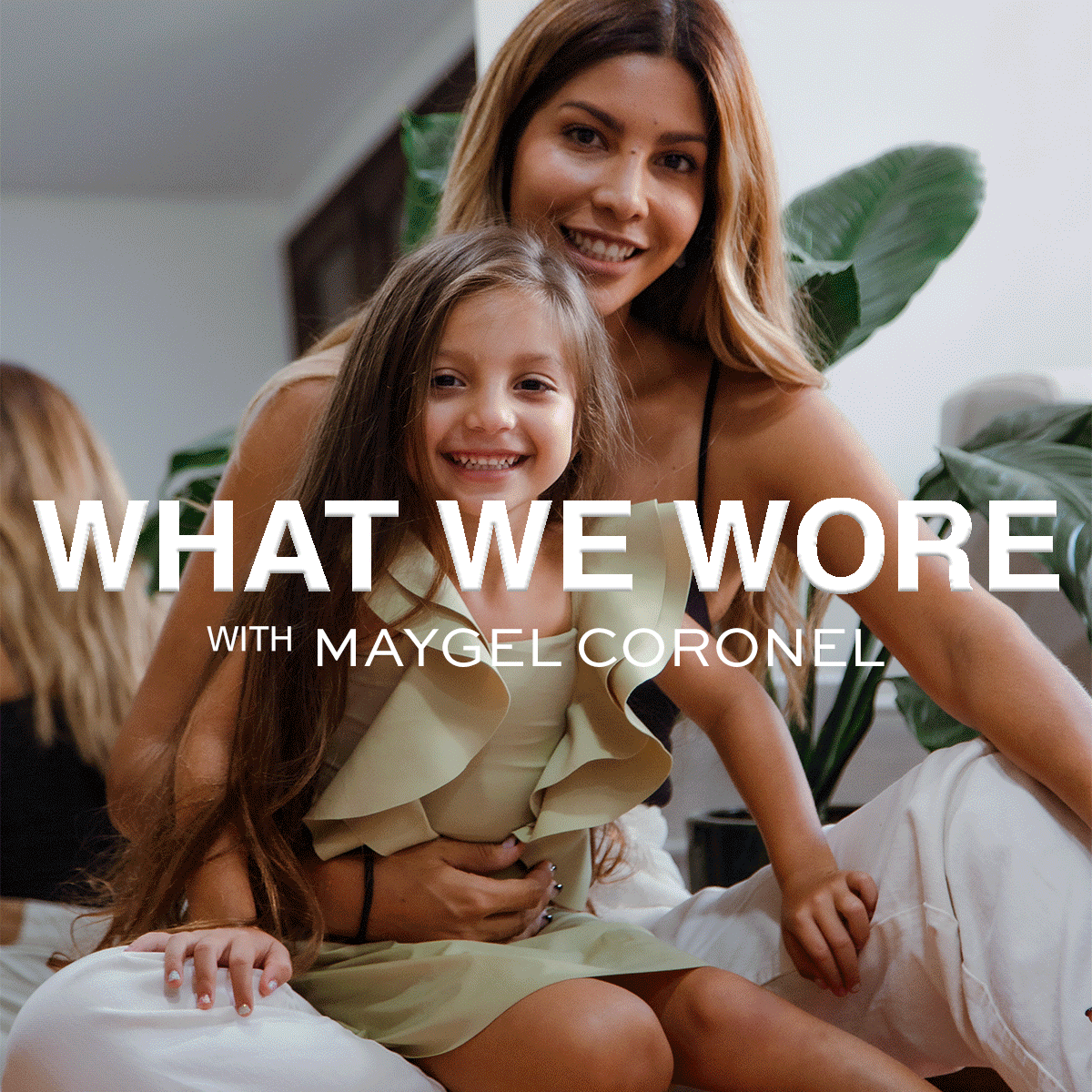 Laura Vinroot Poole:
Maygel Coronel, I'm so happy to have you on the podcast. I think you're in Columbia. Where are you from there Maygel?
Maygel Coronel:
I was born and raised here, in Cartagena.
Laura Vinroot Poole:
What was that like? Did you grow up in the city? It's a beautiful colonial town on the water.
Maygel Coronel:
Yes, we were raised here, and I lived here throughout my whole childhood. Cartagena is characterized by being tropical, vibrant, and colorful. People here are very nice, they are very cheerful and joyful. t's a blessing for me to be able to live by the sea. I've been here almost my entire life, and this is the reason why I'm so in love with the sea, with the beach. For me, it was a sacred ritual to be able to go to the beach every weekend, every Sunday. It was a blessing to be able to live in a place with an eternal summer. We don't have four seasons here in Colombia, especially in Cartagena. It's always summer. It's always hot. That, for me, it's great, because I don't like cold weather.
Laura Vinroot Poole:
I know that also makes for incredible style. The other thing I do know about Columbian women is, they're the most beautiful in the world.
Maygel Coronel:
Colombian women are amazing. They are very joyful. They have such a grace and strength. Of course, there's always diversity in personalities, and obviously, in the faces, in the body. But, we tend to be cheerful, and funny, and joyful, and just great people.
Laura Vinroot Poole:
All of the Colombian women I know are incredible. What do you know about the style of Colombian women?
Maygel Coronel:
Here in Cartagena, you tend to see people are always with a tropical style. They're always wearing things that are fresh, elegant, that can be versatile, because you're living in a city with both realities, beach life and city life. Cartagena has beaches around every place. But, you also have a normal city. That's why I created a product that was versatile, that spoke about my cultural identity, which is elegant, tropical and chic.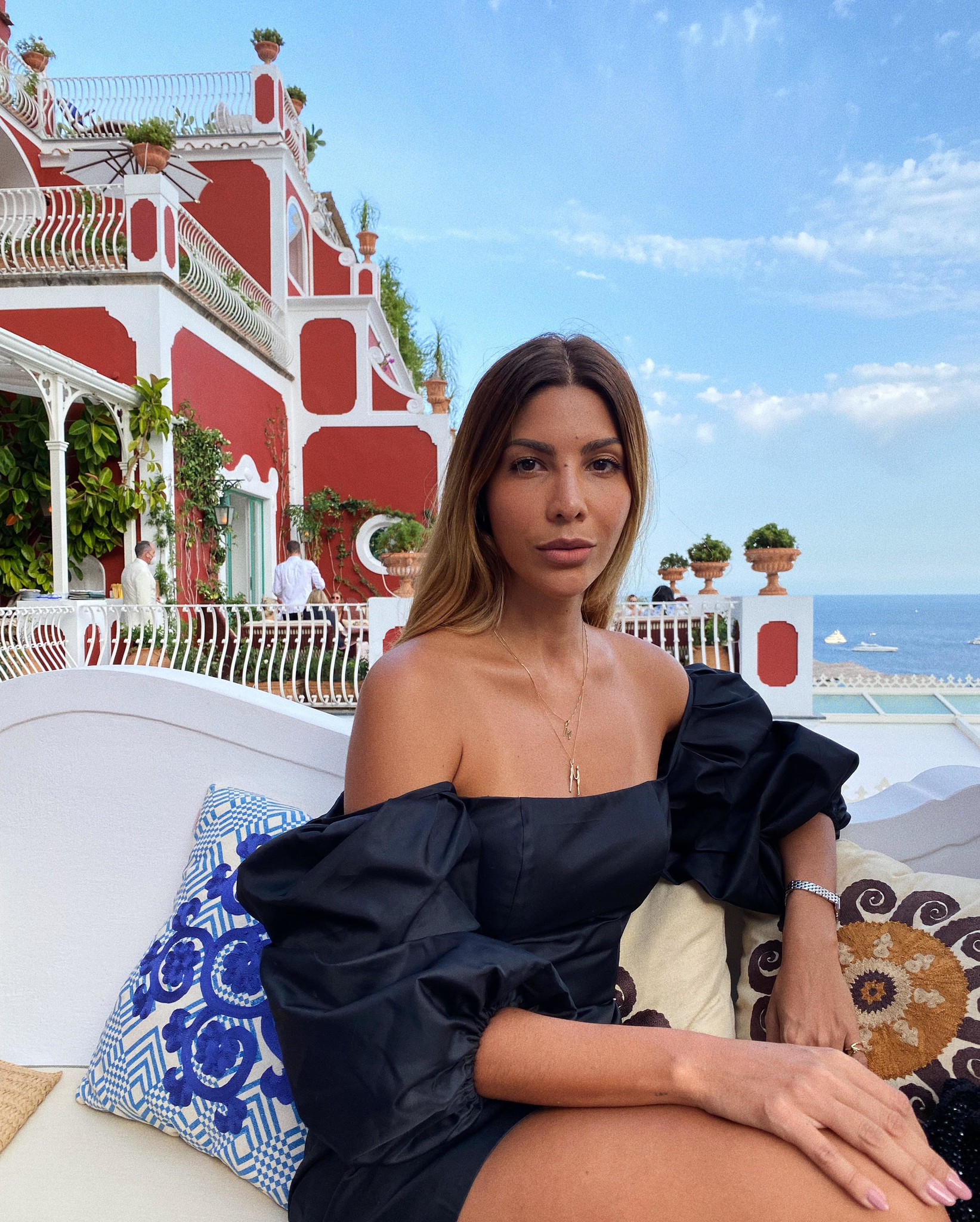 Laura Vinroot Poole:
How did you become interested in fashion? Did you have fashionable women in your life, growing up?
Maygel Coronel:
My love affair with fashion began when I was a little girl. My mom is also designer. I grew up watching her make clothes, and I was always fascinated with that. This immediately became a passion for me, and I started playing with different materials, different fabrics. I made dresses, and I even modified my own clothes. I would look at magazines, and I would replicate the looks, and I would redecorate my dresses, and put these legs on this sleeve, and transport my pants into skirts. I was doing that all the time. I once took my brother's pants and turned it into a skirt for myself. All of this drew me to eventually work in the fashion industry.
Laura Vinroot Poole:
Bathing suits started early? I guess, when you live in a coastal city, you do spend a lot of time in bathing suits.
Maygel Coronel:
Yes, I would go to surf with my brother. And then, because I lived on the other side of town, I didn't have time go change again, before going out. I would stay in my bathing suit, and would try to put a nice cover up. That's why I developed a product that was really versatile, because I wanted to do that, give the woman the option to have a bathing suit that can also be worn for other elegant occasions. I want it to be transitioning to different spaces and locations, not just the swimming pool or the beach.
Laura Vinroot Poole:
Maygel, when did you decide that it could be a business?
Maygel Coronel:
I started my business when I was 18, with a friend. When I started with my friend, we were really young. I wanted to start the project with her, but I didn't have enough money to buy all the fabrics, and all the materials that you need to start a project. I didn't know about cost. I didn't know about packaging. I had to think about elastics, tags, materials, packaging, threads. I didn't have all the money to start this business, formally. I didn't have everything to invest in production, like you are supposed to. I knew it was a good product, but I was very frustrated, because I really wasn't making a profit out of it. I didn't have the capital to invest in a second collection. Basically, I didn't know how to run a business, or how to manage its finances yet.
Laura Vinroot Poole:
What did you do?
Maygel Coronel:
I closed the business. We decided it was not the time to start. I, instead, went to college.
Laura Vinroot Poole:
Where did you go to school, Maygel?
Maygel Coronel:
The opportunity for me to study fashion design in Italy was one of the best moments of my life. It was very rewarding for me.
Laura Vinroot Poole:
Studying in Italy, and coming back to Columbia, was it clear to you that the production could be of the quality that you wanted, after seeing what could be done in Italy? I know, just from working within the industry, that the production in Columbia is some of the best in the world. Did you look at the workroom differently than you had before you were in school?
Maygel Coronel:
Yes, completely.
Laura Vinroot Poole:
What about sourcing fabrics, Maygel? What was that like? Do you source all over the world? Where do you source your fabrics now?
Maygel Coronel:
We have everything produced here in Colombia, in Cartagena. We have a workshop. We source materials in here in Columbia, but we also tend to do it in Italy, where my husband is from. Mostly, we want to have a product that's made 100% in Colombia. That's our goal. We want to be able to reach that, to be able to say, "This is 100% Colombian." We prefer if it's made in Colombia, because we feel it's more special, and we can be able to control the processes within. We don't want to be able to outsource some things, and maybe the quality, or the work conditions are not what we think. We've always rather to have our own workshop, and we do. Of course, when I started, it was two girls with me. But, nowadays, we're almost 20, and that, for us, it's amazing.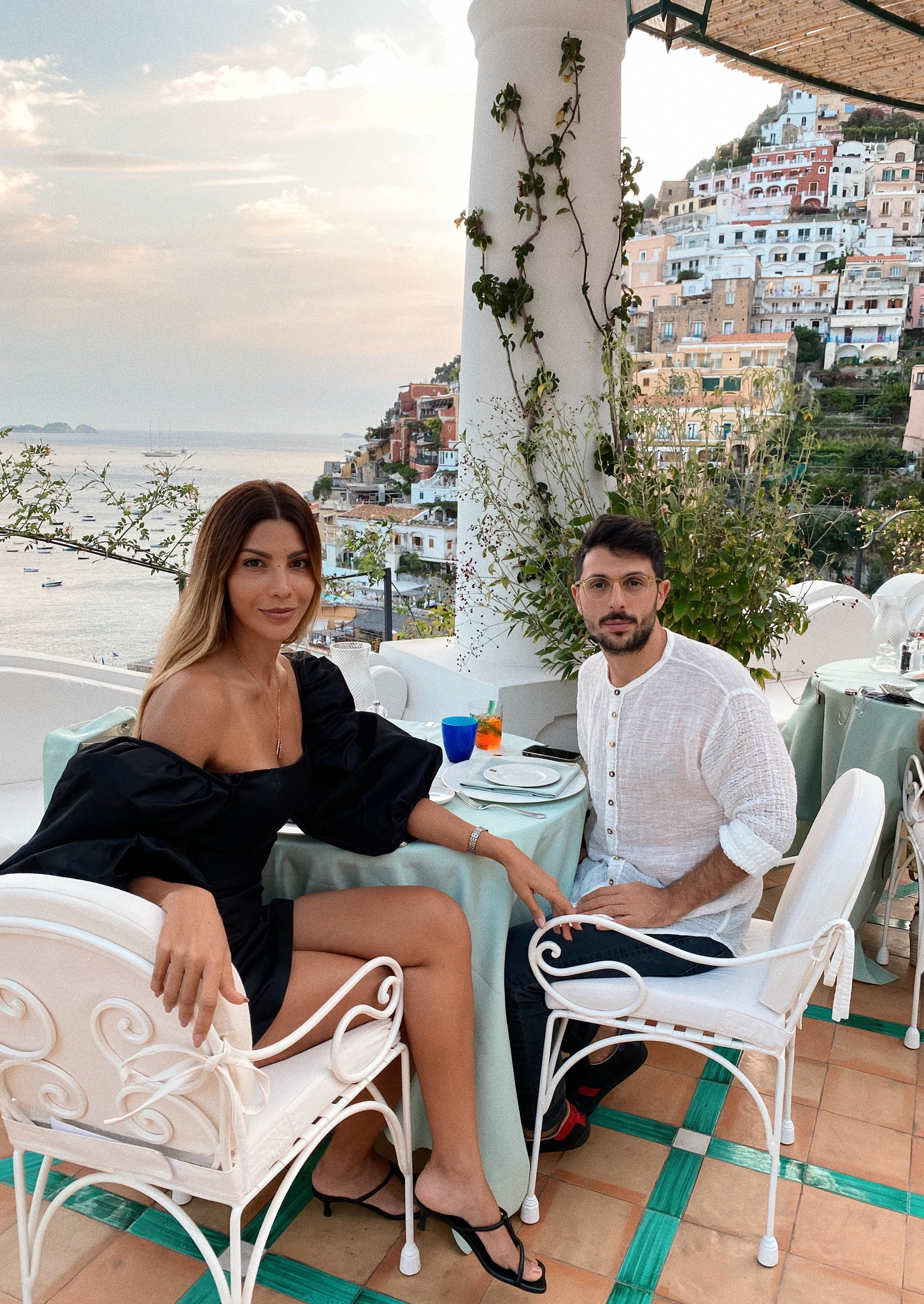 Laura Vinroot Poole:
I also think it's really interesting for women designers to be designing clothes for women, because you actually can try out the fabric, and you know how it lives, how it works.
Maygel Coronel:
I tend to have my employees try them on. We do that all the time. They all have different bodies, different heights, it works for us. It has worked for us since the beginning. The first bathing suit I ever did, when I started the brand, tried it on my mom. Her body's obviously not like mine. We have different bodies, and I tried it on her, and I tried it on mine, and it worked perfectly for both of our bodies. That's why I knew I had to do this one size.
Laura Vinroot Poole:
All of the bathing suits are one size, is that correct?
Maygel Coronel:
Yes. We have one size fits all, because of the fabric we have. But, since we've been exploring the market, we've been four years around. We realized that, even though one size fits a lot of women, there's still more variety. We now have two more sizes, which are petite and extended.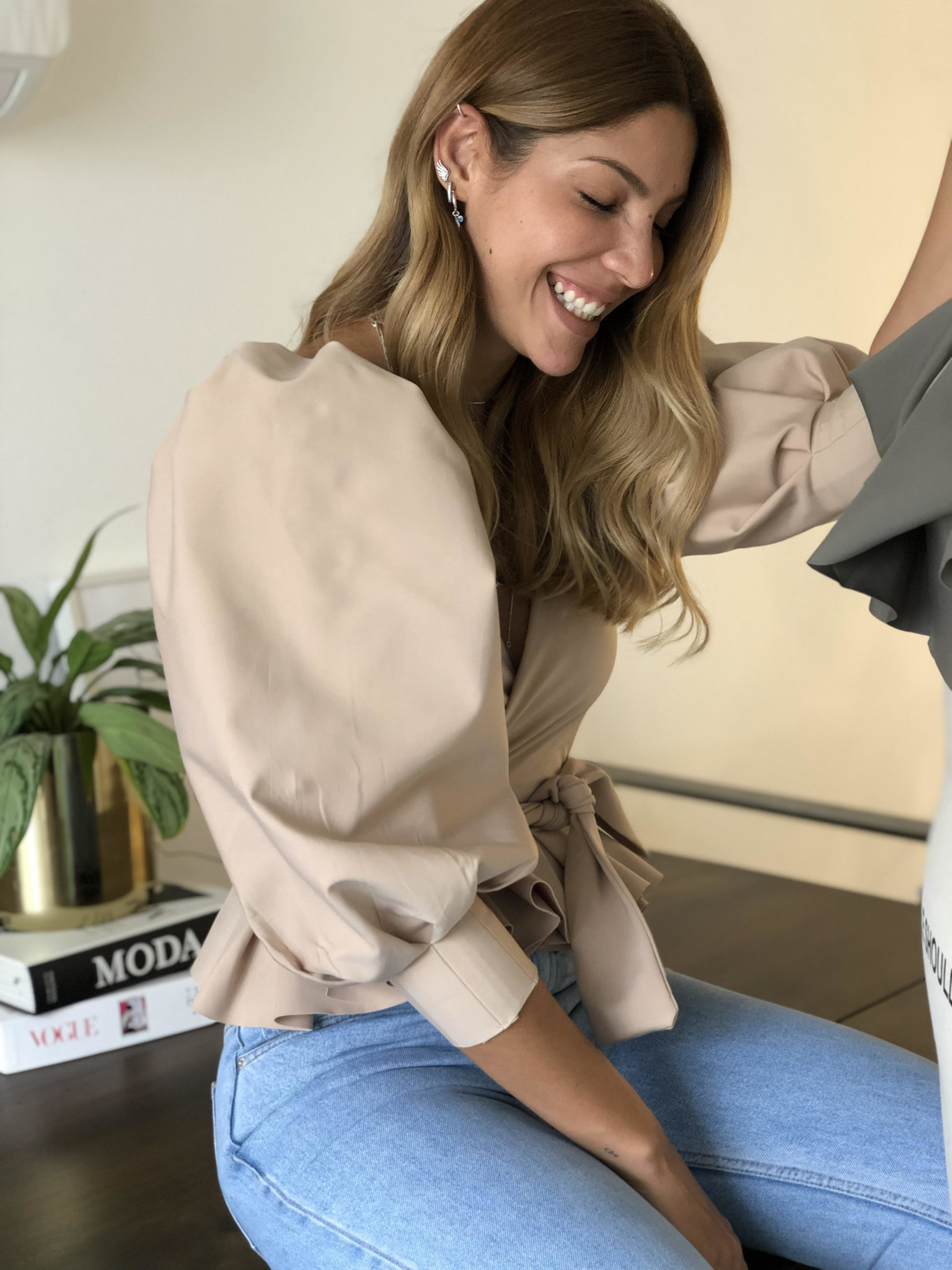 Laura Vinroot Poole:
Tell me, how did you know that it was finally time to open the business?
Maygel Coronel:
I felt more ready. I felt more confident in myself, in my work, in my talent.
Laura Vinroot Poole:
There's been such a rise in Colombian fashion, with Johanna Ortiz and Silvia Tcherassi. Have they been supportive, and what's that been like? Have you ever communicated with them, to get advice on how to do things, or what they're doing?
Maygel Coronel:
We support each other. Other Latin brands have really inspired me to keep following up on this project, and to really find a way to make our Columbia essence flourish in the fashion industry, worldwide. It's always nice to have other brands support each other. We tend to sometimes do collaborations. I haven't done one with either Silvia or Johanna, but I have with other brands. I once did it with a Colombian brand named Nora Lozza. It's about shoes. It was their designs in shoes, but with my fabrics. That was a year ago, that was amazing.
Laura Vinroot Poole:
Maygel, tell me about Carlota. How old is she, and does she seem like she's interested in fashion?
Maygel Coronel:
She seems like she's interested in fashion all the time. She's in her school right now, at the moment. She's five, she's very spontaneous, and she loves art. She's always drawing, and she says she likes fashion, as well. She's always dressing up. The best sellers for the brand, she has them in her size. She's always wearing them. She comes to the office all the time. She's always with me, my employees have fun with her. She's the most important thing in my life. She's the reason why I work so hard.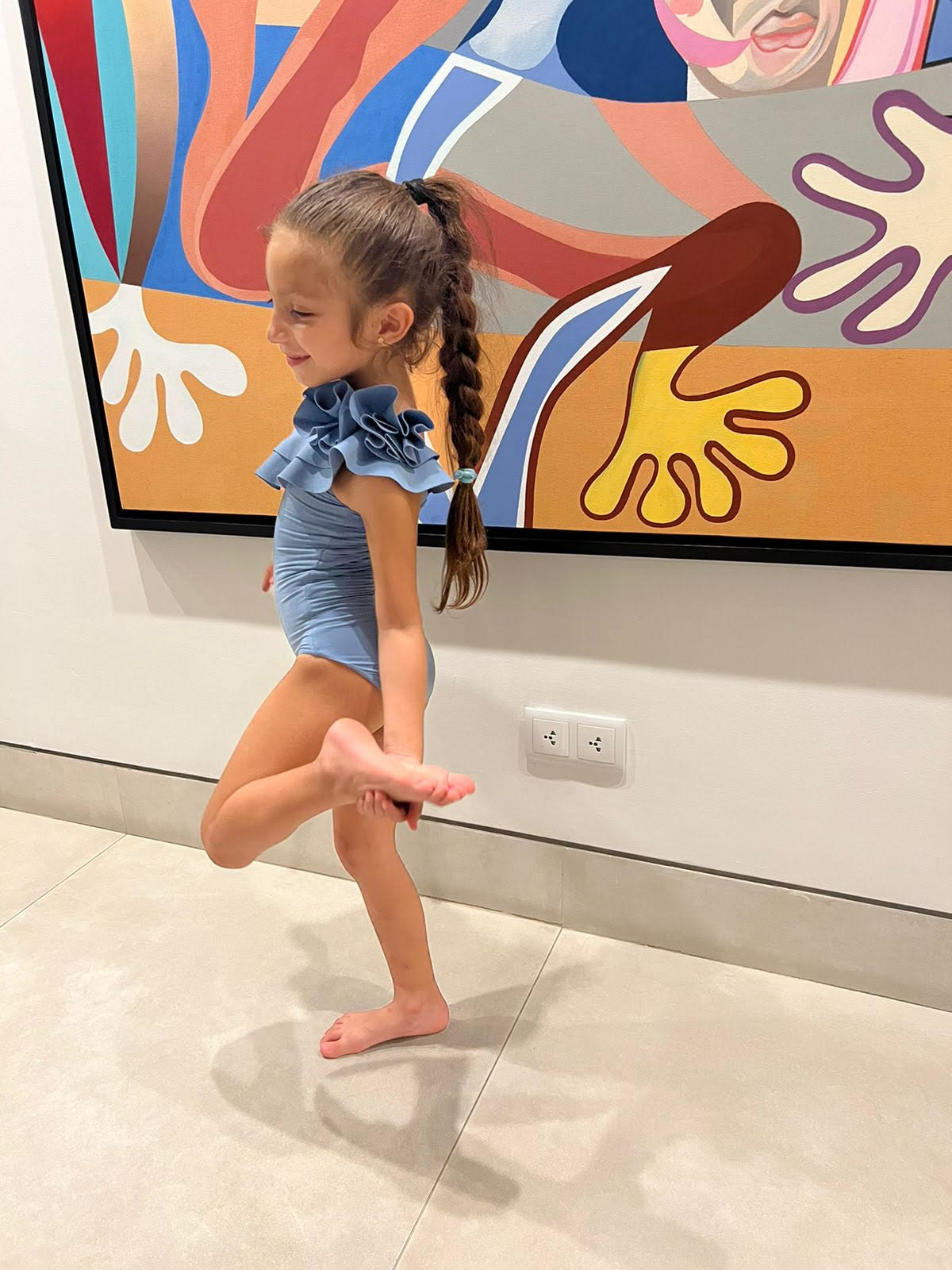 Laura Vinroot Poole:
What was it like becoming a new mom at the same time as you started your brand? It was almost like you had two babies.
Maygel Coronel:
Yeah, it was hard, because Carlota is five, and the brand began four years ago. Carlota was a baby, she was one. It was hard, but I find the right balance. At the beginning, I was able to balance my time between being a boss, a business woman, a creative director, and being a mom. They're all important roles in my life, but I have to be a mom for Carlota [first]. That's why I also bring her here to the office. I try to find the perfect balance that works for all of us.
Laura Vinroot Poole:
Maygel, what do you hope that she learns from you, in coming to the office and seeing what you do? What do you hope that she learns from that?
Maygel Coronel:
I want her to know that, even though you can have a talent, a dream, it's always important to work hard, to be consistent. That's what I'm telling her all the time. Nothing is gifted to you. You need to work hard, you need to study, you need to prepare yourself. Everything is a process. But, if you are constant, and you dedicate every day to making your dreams come true, you work for your dreams, it doesn't matter.
Laura Vinroot Poole:
Maygel, have you ever stopped to reflect on what you've created, and stopped to celebrate your accomplishments?
Maygel Coronel:
Yeah, of course. I have to tap myself on the back, because I have definitely...I have done things well, I believe so. You can see that the response from our clients, it's amazing. But, besides celebrating myself, which is important, to be able to know you did well. It's also, for me, very important to celebrate my team. I am 100% grateful with them, because I know that this is not just my work. This is a complete teamwork. My employees, for me, are like a family.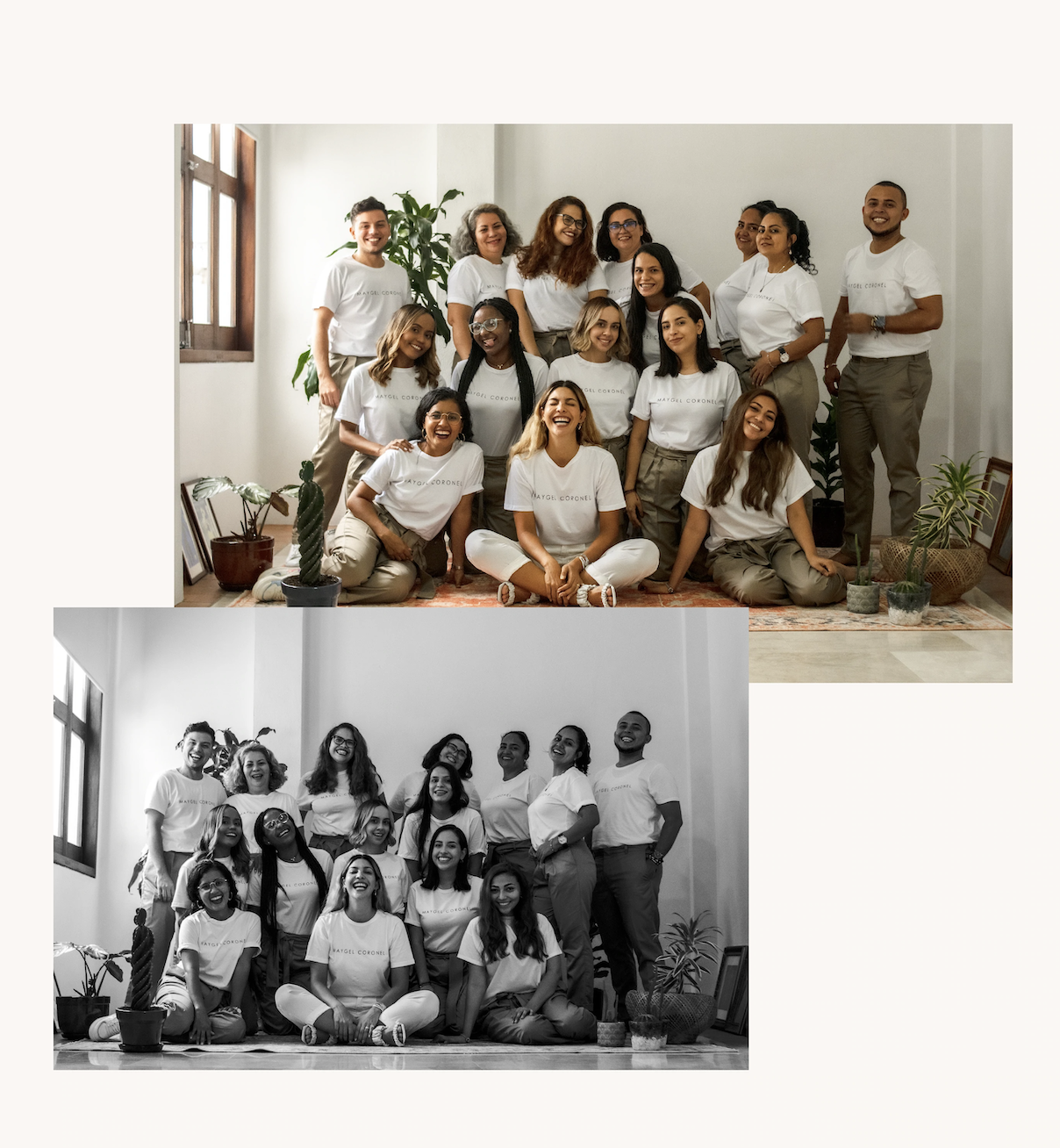 Laura Vinroot Poole:
Tell me, what's next? What would you like this brand to be in the next five, 10 years?
Maygel Coronel:
For my husband and I, it's very important to keep giving more people the chance to have the job of their dreams. To be able to have this family grow, and have more people with us. To have our team work better, with more people, more jobs. That's a dream of ours. We want to have a big family, a big business. We're working on that. We want to have more people, and contribute to more families. We want this to be a global dream. Not just ours, not just my family, but we want more people to be with us on this journey.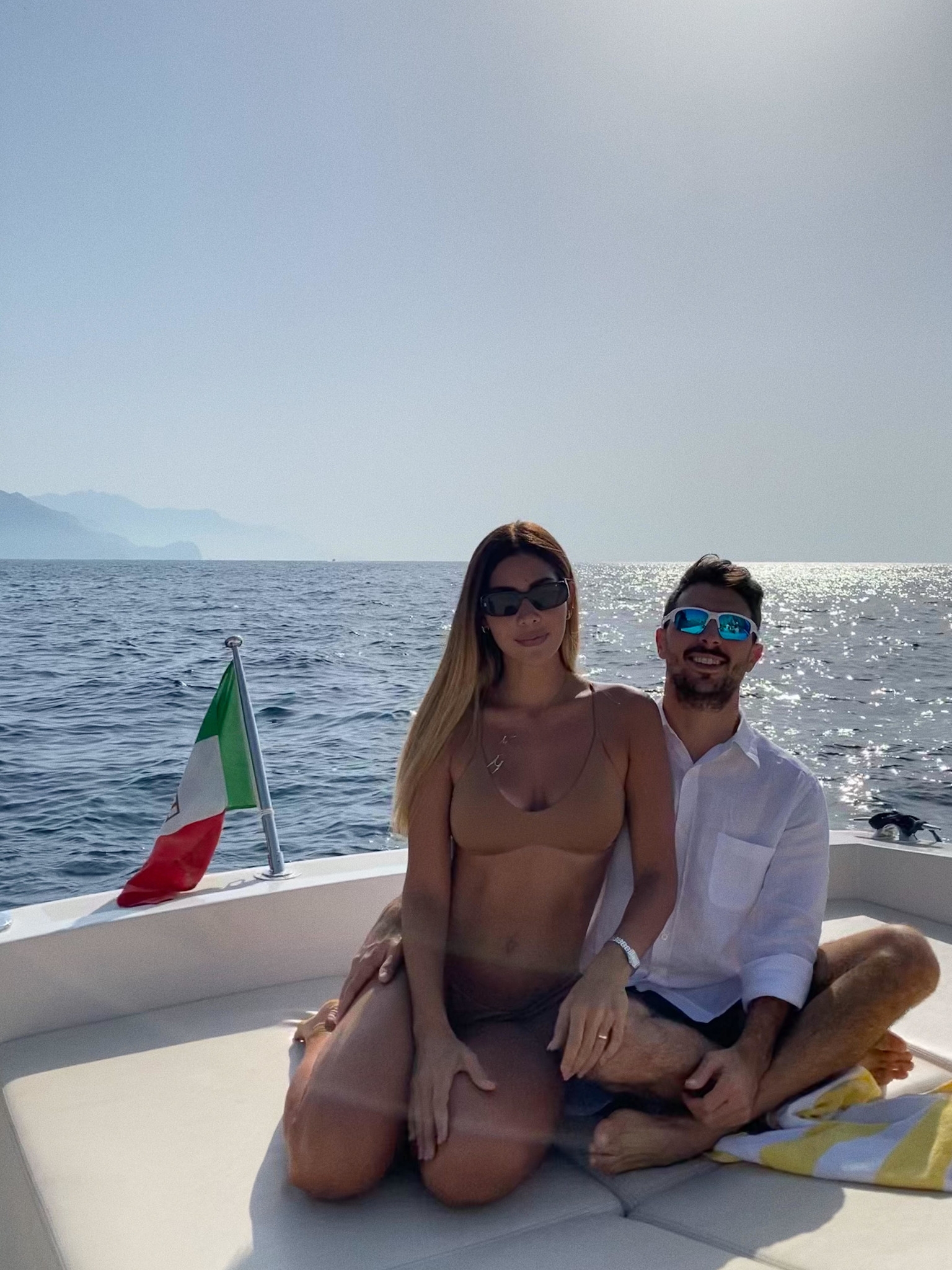 Laura Vinroot Poole:
Maygel, thank you so much. What a treat, to be able to talk to you.
Maygel Coronel:
Thank you for having me. It's really been a pleasure.