Andrew Gn is an iconic designer whose fashion house has been in business for over 25 years. Originally from Singapore, Andrew attributes constant quest for beauty and perfection to his Asian roots. Though he is now based in Paris, France, Andrew's heart has never left his home.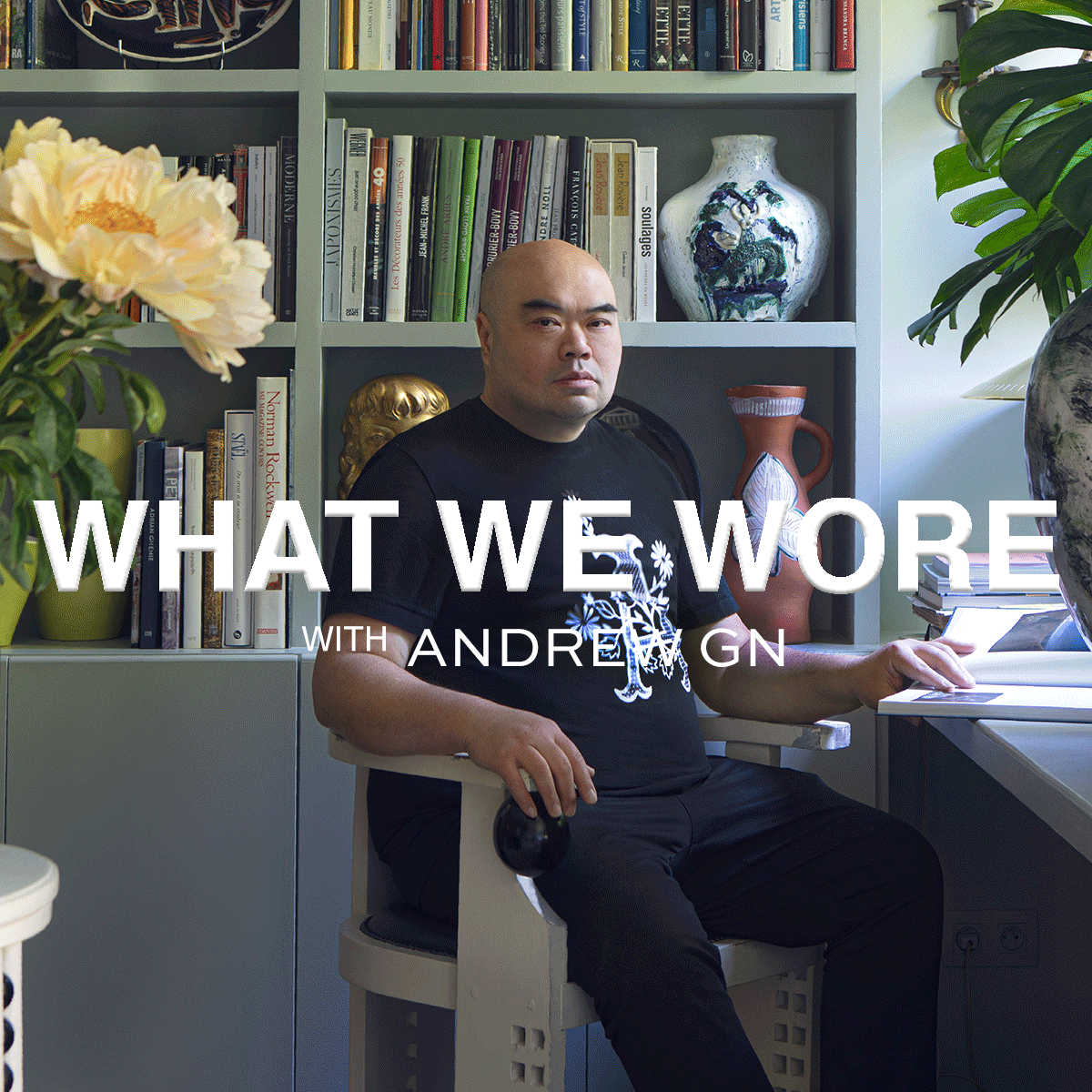 Laura Vinroot Poole:
Andrew Gn, my old friend, my old young friend, I am so excited to have you on the podcast and so excited to have you back in the store. What a treat.
Andrew Gn:
I know. It's so wonderful. We're reunited. We've been through a lot, both of us, but I think it's all good.
Laura Vinroot Poole:
Andrew, remind me, I think you're from Singapore. Is that correct?
Andrew Gn:
I was born in Singapore, and I am three-quarter Chinese and one quarter Japanese.
Laura Vinroot Poole:
I want to hear a little bit more about Singapore. Did your parents grow up there? What's it like? What was it like growing up there and what was your first memory of fashion?
Andrew Gn:
Well, it's interesting. My father was originally from China and my mother is the one who's half Japanese and half Chinese. My mother was born in Singapore while my dad migrated from China. It's interesting because my father was a merchant, and he was traveling a lot in Southeast Asia. My very first memory was he would bring back the most amazing batiks hand-painted, hand-dyed batiks from Indonesia and then Japanese and Chinese silks and all sort of fancy, amazing things from Southeast Asia to my mom. She would bring all these fabrics to her tailor and have them made into a traditional Chinese dress. As a kid, I was fascinated by that. So, it's always in the back of my mind that I can do something with those beautiful frocks and might want to design them. I was always toying with the idea of that while growing up. I love art as well. I've decided finally to design- to design clothing and make that my profession and then make art collecting my hobby. And I think that's a perfect combination.
Laura Vinroot Poole:
And you're really good at both of them.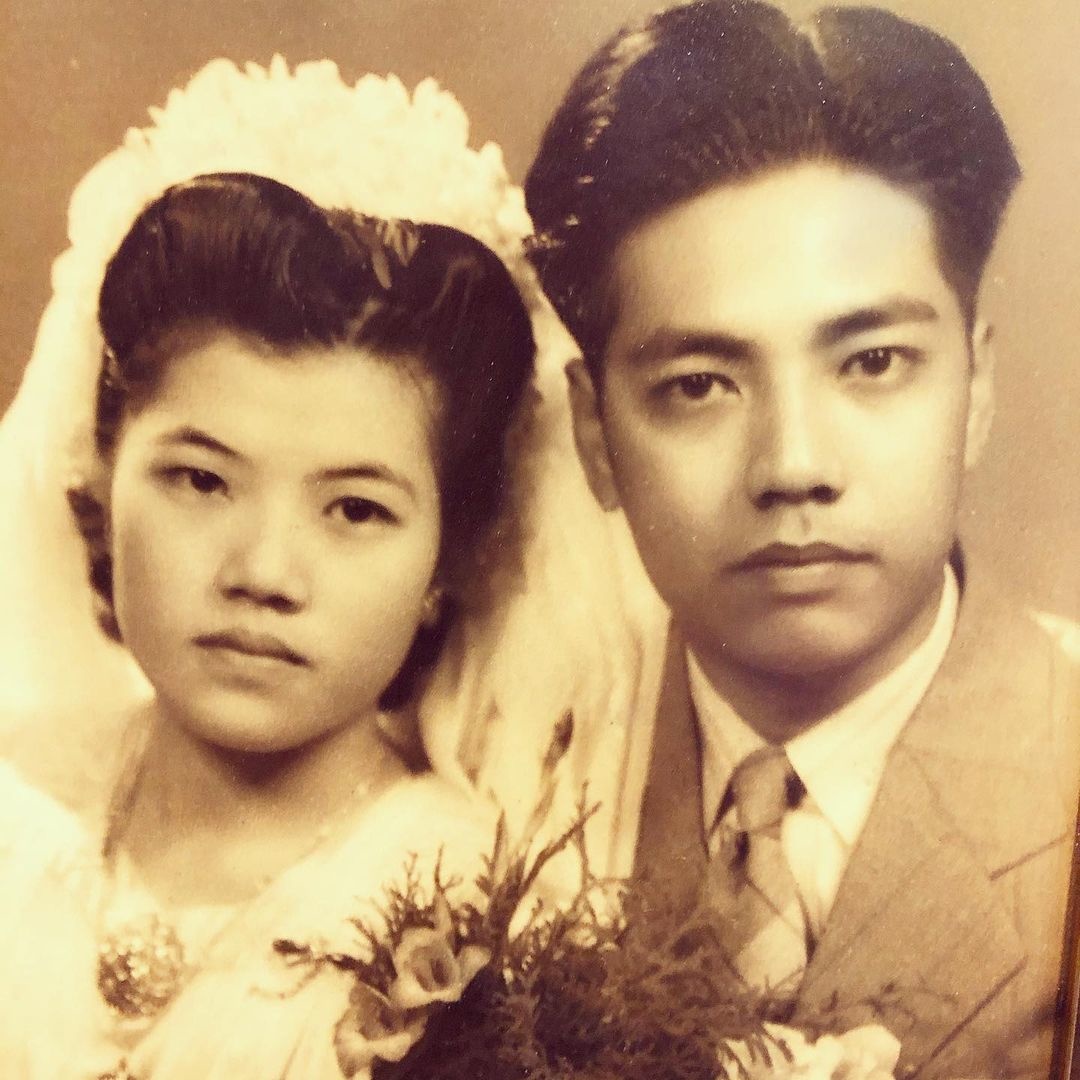 Laura Vinroot Poole:
Andrew, you went to boarding school early?
Andrew Gn:
Yes, my parents sent me to boarding school when I was 10-1/2in the UK, Stratford-upon-Avon.
Laura Vinroot Poole:
From boarding school, where did you go to university?
Andrew Gn:
After boarding school, I went back to Singapore to serve my military service for two and a half years. Yes, I do know how to use a rifle.
Laura Vinroot Poole:
It's funny you say that because I didn't know that you did that- I can see that in the clothes a little bit. Some epaulets and things like that and the buttons. I really, I can see a little bit of that. Wow. Talk about, again, culture shock. That must have been crazy to go back to that.
Andrew Gn:
Yes, but that two years of military service, actually, I used that time to figure out exactly what I wanted to do. I finally decided that, "You know what? I really love fashion, and this is exactly what I want to do." And so, I made up my mind and I went to for an interview at Saint Martin's. They took me in and I went in as a student in the '80s.
Laura Vinroot Poole:
I love that. There's a quote that I saw from you. "Everything is about timing. Never do anything unless you're ready for it."
Andrew Gn:
In 1997, I learned a lesson when the House of Balmain had proposed a very important position to me being the creative director of the ready-to-wear, designing alongside with Mr. Oscar De La Renta. And obviously, without even thinking about it, I was like, "Oh, my God, yes, I'm all for it." And it turned out to be a big flop, because I think I wasn't ready for it. And that was a very, very important lesson. It taught me that timing is so important. Never do something when you're not ready for it. But you know what? It was just like having some actor who had a really bad film and you go and do another good film and it's fine. It's all good.
Laura Vinroot Poole:
When you look back on the collection, was it a flop commercially or editorially or what? Because when you look back at the clothes, do you still think that they were a failure?
Andrew Gn:
No, I think the clothes were good. And in fact, looking back, there were some great ideas in it. It was actually the show. It just went wrong. We had a stylist who was very good, but was not very experienced, just like me. It was one of the very first big shows that she did. And the lighting went wrong. The casting wasn't great. It was quite shocking, especially for a young person. You sort of think that, "Oh, my God, it's the end of my career." And the season after, I was picked up by Colette.
Laura Vinroot Poole:
Well, let's take a couple steps back. I want to hear after Central Saint Martin's, how did you start? Did you have a job right out of college?
Andrew Gn:
No, in fact, after Saint Martin's, I went to do an MA at Domus Academy. Then, I was offered two jobs. I went for interviews in different houses. I was coming to Paris and I was going to Rome and all that. So, I was offered a job being the personal assistant of Mr. Valentino.
Laura Vinroot Poole:
Oh, my God.
Andrew Gn:
And that, yeah, it was a big deal. And I always remember waiting to see Mr. Valentino. I mean, he was going from one room to another. He had a boy wearing white gloves, opening the doors for him and it was just incredible.
Laura Vinroot Poole:
Oh, he was so special.
Andrew Gn:
Yeah. It was a very special moment. So I said, you know what, I love Rome, but it is a smaller city and Paris is so exciting. And I've always wanted to live in Paris because I saw Paris the first time on a school trip and I said, "The city of lights. It's so gorgeous. It's consistently beautiful and untouched by the Second World War. It's just incredible. I want to live of here." And so I said, "You know what? Instead of going to Rome, I'm going to move to Paris." So I accepted the job at Ungaro and moved here and never regretted it. I'm still enjoying Paris. I love Paris.
Laura Vinroot Poole:
I've also really admired, Andrew, your perseverance as you faced health issues in the last few years, because we both had our health scares. So, tell me about that period in your life and how you came out of it differently.
Andrew Gn:
Oh, my God. Yeah, that was quite something. In fact, I had two health scares in my life. In 2015, I had a huge open heart surgery because one of the valves in my heart was infected by bacteria. And because of that, I have to take blood thinners for the rest of my life. And because of the blood thinners, I had a stroke.
Laura Vinroot Poole:
Oh, my God.
Andrew Gn:
Yeah. I had a stroke last year and half of my body was actually paralyzed. And it took me about six months to come back and to be able to move my hands. And now, I can design, I can draw. And I think the joy of being able to stand up and know use a pair of scissors to cut flowers and arrange flowers and start drawing again. It's such joy. It's so...
Laura Vinroot Poole:
Simple.
Andrew Gn:
... something like that. We never really understand the joy of it until you've lost that privilege. Being alive is really a gift and life is so wonderful, even though life is very short. I just feel very happy being alive. The other day, it was so sunny in Paris. We were walking in this beautiful garden called Jardin and they have a Japanese garden and all the Camellias are in full bloom with the cherry blossoms. It was such joy. The sun was shining.
Laura Vinroot Poole:
Were you ever afraid that you didn't want to come back to work? I mean, I definitely had a period when I was sick that I thought, "Well, maybe I don't want to do this anymore. Maybe I don't have the heart for it or the stamina to do it." Because fashion is a real fight. It's not an easy job.
Andrew Gn:
It's a bitch, you want to say. But we love it. We love it, Laura. We love it so much.
Laura Vinroot Poole:
We love it so much. Yeah. I mean, I have to say.
Andrew Gn:
I think all of us is actually we're like that. And I think being able to bring something beautiful to this world, it's one of the most important thing. And I think I can't live without it.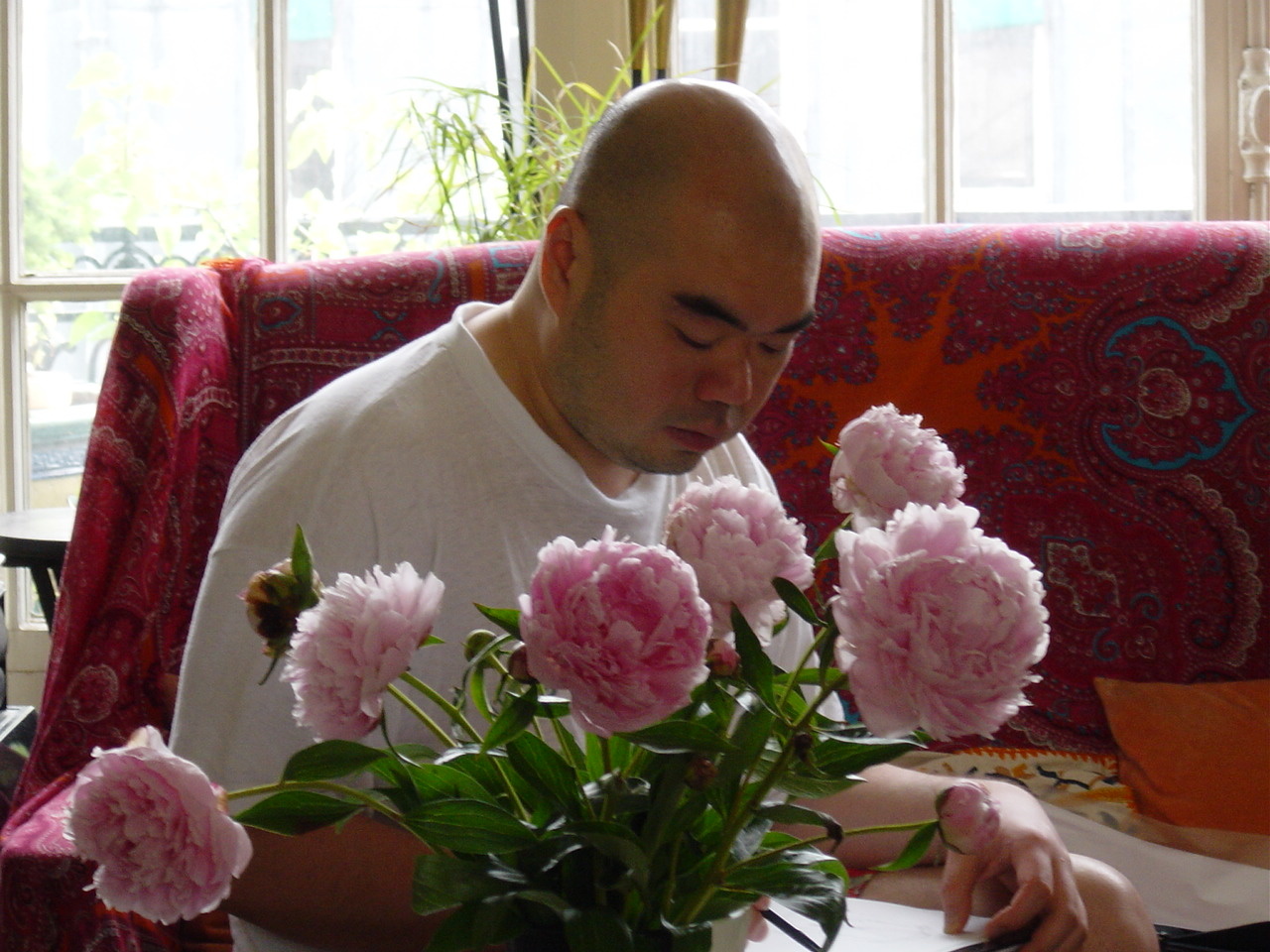 Laura Vinroot Poole:
It's a rare career that you bring such joy to your clients. I always say that to my masseuse. I'm like, "This must be a great job, because everybody is so happy when they see you and you make them feel so much better." But you are the same way with your clothes. And I also think one of the things that's interesting about you and has always been one of your biggest strengths is that you spend a lot of time doing things for private clients. And so, you spend a lot of time with your clients, which I do think is unusual. And has given you so much, such a different perspective, I think, than most people that we work with.
Andrew Gn:
And I think, and in fact, I enjoy talking to people and I also enjoy sharing ideas with people. And the biggest joy of this job is I'll be able to meet all my clients. And sometimes they're my friends and to be able to understand what they need and what they like and what they don't like. And to be able to design for them and make them beautiful. And also, I really enjoy contacts with people.
Laura Vinroot Poole:
It's funny, Lisa, my friend, Lisa, who is a longtime client of yours just bought a gown this week and she was trying it on. And she said, "Oh, my gosh. I've missed Andrew so much." And she said, "How does he just know how to do the cuff like this and the belt like this and all this." And I just said, "I think because he knows his client. He knows what women want."
Andrew Gn:
Absolutely.
Laura Vinroot Poole:
What do you hope for the next 25 years of your business?
Andrew Gn:
Oh, my God. That's a big question, Laura.
Laura Vinroot Poole:
I saved the best for last.
Andrew Gn:
Well, I think I'll keep on working and keep on creating. And it's a funny thing because a lot of people think from the very beginning, I always want to keep my company quite small and it's essentially that we've grown to the size where we're in right now. And we're in a lot of stores. We're doing quite a lot of business all over the world. And in fact, I'm running my company, I'll dare to say that, like my own country, Singapore. We do not pretend to be the biggest, but we want to be one of the very best and to be extremely efficient and successful.
Andrew Gn:
So, it's with that attitude that I'm going to continue my company and my line in my house for the next 25 years. It could be really pressures and not grow too big and bring beautiful things to all people, who loves it.
Laura Vinroot Poole:
Well, Andrew, what a treat to be able to talk to you and looking forward to seeing you this summer. And we'd love to have you come to Charlotte soon, maybe in the fall.
Andrew Gn:
And let's get together very soon.
Laura Vinroot Poole:
Thank you, Andrew.
Andrew Gn:
Thank you so much. Bye-bye.