Brian Reimer is the Culinary Director for Farmshop, the Brentwood Country Mart's seminal restaurant. From his childhood fishing with his grandfather to time in kitchens around the world , Chef Brian brings all of his talent, experience, and charisma to the Farmshop each day.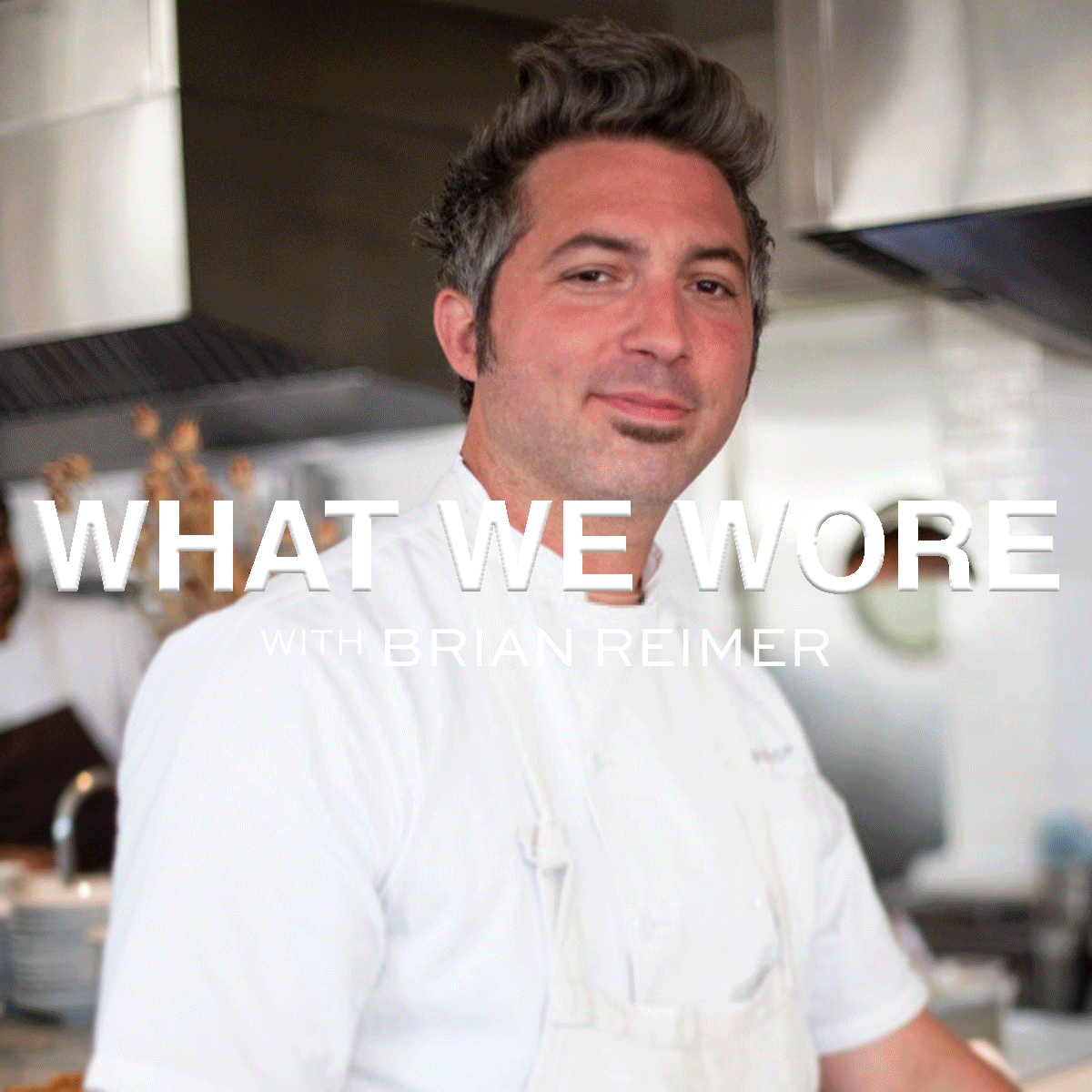 Laura Vinroot Poole:
Thanks for being here. Where are you from?
Brian Reimer:
Originally, I'm from northern California. I grew up near Monterey and dad was in the agriculture business, I like to say he was a farmer, and mom's side was all dairymen and fishermen.
Laura Vinroot Poole:
Agriculture business in what way? What did he do?
Brian Reimer:
So my dad would just say that he's a farmer, so he did seed production. So he opened a seed company with a Japanese firm he'd worked with in the mid '80s in California, and then grew to be the fifth largest seed company in the world.
Laura Vinroot Poole:
Had your grandfather done that? How did he get into it?
Brian Reimer:
Not on his side, on my dad's side he started in the ag business, was a poli-sci major and then decided that he ... well, truth be told, he got a speeding ticket in a '67 Corvette for $200 and his father wouldn't lend him the money. So, he got a job on a farm with a tractor and then started dealing with production, and left school to pursue an agriculture business.
Laura Vinroot Poole:
And were your grandparents Californians also?
Brian Reimer:
Mom's side born in California, first generation Portuguese from the Azores, and dad's side emigrated to Wisconsin in the '20s and then moved to California in the early '40s. My grandfather's saying was, "Make a child smile every day, and it costs nothing to say thank you and please."
Laura Vinroot Poole:
Tell me about your mom.
Brian Reimer:
Oof, the most giving, amazing person I could ever imagine to be my mother. Amazingly supportive, eldest of three daughters, grew up on a dairy farm in Northern California in a little town called Ferndale.
Laura Vinroot Poole:
Wow.
Brian Reimer:
We sold both ranches last year, the dairy was in the family since the early '20s. I worked on the farms all the time. I also fished with my grandfather in the summers, he was a commercial fisherman after he retired.
Laura Vinroot Poole:
There's never been a person more born for this role than you, I don't think. Did people cook in your house? Was your mom a great cook?
Brian Reimer:
All the time. So my father always had people visiting, if it was from China or Japan or South America and Guatemala, and so the house was always full of dinner parties.
Laura Vinroot Poole:
Was there already a California way of cooking and way of being?
Brian Reimer:
You can imagine, what else is fresher than your father checking out some crops and bringing home a bag of oranges, and we'd peel the oranges and throw the peels in the fireplace or tomato fights on the ranch, and you'd walk home and the smell of the warm tomato to this day is still a little unnerving.
Laura Vinroot Poole:
Oh, my god. Did it already connect for you?
Brian Reimer:
My family was always surrounded by great food. There was for a long time I had applied to both service academies, Naval Academy and West Point. I had gotten into West Point, did an interview at Annapolis and then missed my congressional nomination for a year. Because my father didn't serve, I needed a nomination. Missed mine by like a day, so I had a year to blow. An aunt in Napa said, "Well, there's this small cooking school that just opened, why don't you just come hang out in Napa for nine months and see if you like it?" I always loved cooking, Julia Child's on the weekend with mom or Graham Can Cook, Graham Kerr, before it was, I don't know, that special or that trendy. I have a massive collection of antique cookbooks, all the first edition Beard's, Julia Child's and some back to the 1860s.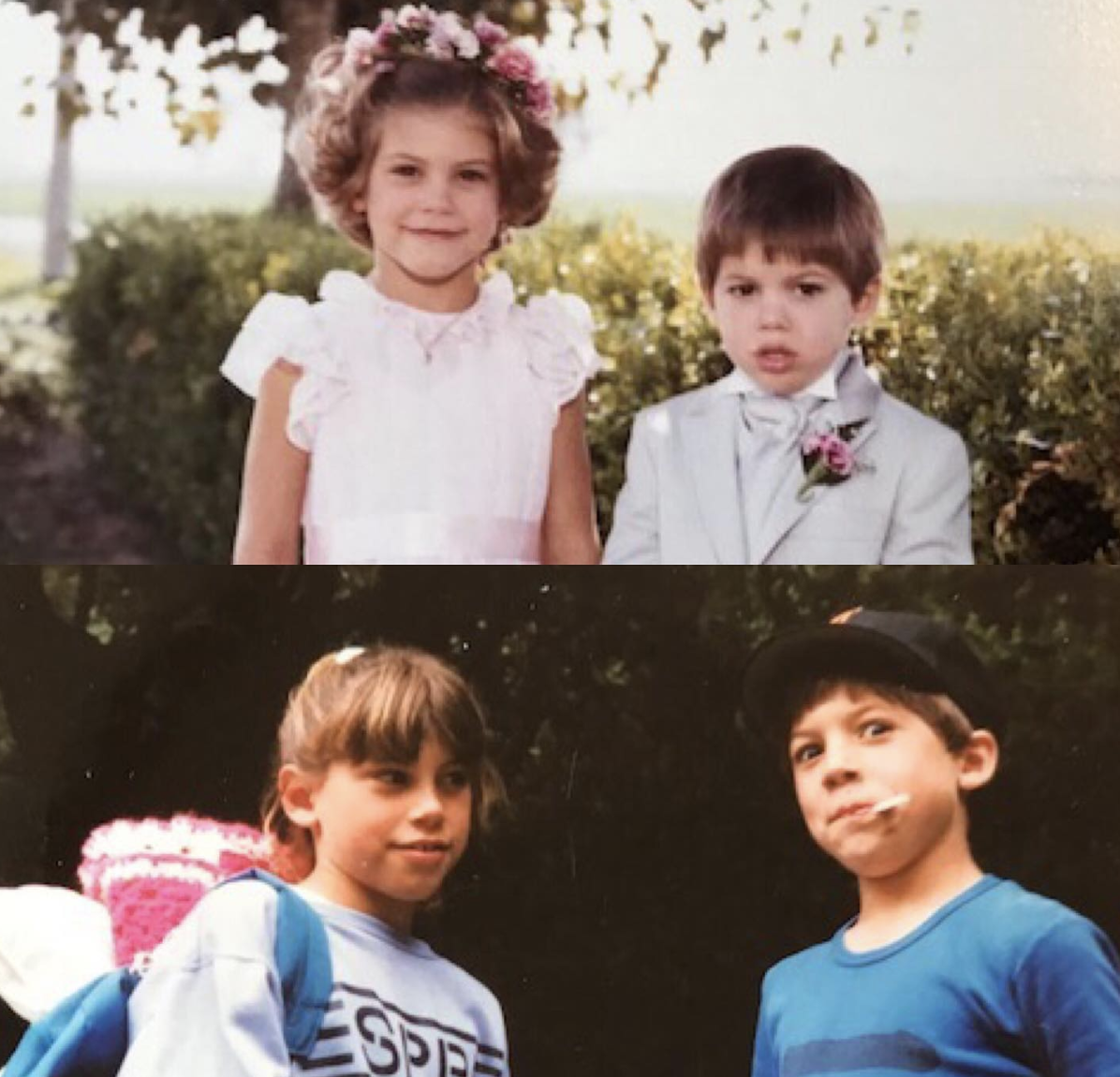 Laura Vinroot Poole:
It's a very different sort of business, the culinary industry.
Brian Reimer:
It's very militant, it's certainly what ... I'll have to go back. It was certainly very militant then, so it was very structured, there was always a very hierarchy, especially in the French kitchens, and I always appreciated that type of discipline.
Laura Vinroot Poole:
Did you have great mentors in school while you were there?
Brian Reimer:
Two really great ones, George Torassa, the master chef, and then a French chef who was one of the old school French guys in San Francisco. George worked at a restaurant, it was called Ernie's. Ernie's was known as the most expensive restaurant west of the Mississippi. It was really the restaurant in California for a long time. So George called a friend of his named Cal Stamenov in a hotel called the Highlands Inn in Carmel. They went to school together, he called Cal, he's like, "I've got someone for you, when can he start?" He's like, "Send him over next Monday." So I moved back in with my parents, as I was commuting to Carmel, and it was the best place you could imagine.
Laura Vinroot Poole:
Were you the chef?
Brian Reimer:
No, I was a cook.
Laura Vinroot Poole:
Were you good? When you got to the restaurant in Carmel, did you ...
Brian Reimer:
I was good, it probably didn't click until maybe the first year, then I went back to Napa, worked for Thomas Keller.
Laura Vinroot Poole:
I have to hear about that.
Brian Reimer:
Great team, right? It was the opening team at Bouchon in October 1998. Super structured, really busy, tiny team, and the expectation was everything had to be right. If it was, people joke about it now, but the edges of the blue tape had to be cut perfectly even. Everything was labeled, dated, initialed, if it wasn't, it was tossed. So the structure, it's infectious. If you're around a group of people that everything is executed at that level, then you can't really fall behind.
Laura Vinroot Poole:
Anything you struggled with? It's such a language I don't even know, was it hard to ...
Brian Reimer:
No, I grew up in a very structured household, and I studied martial arts in my early teens with a man by the name of Jim Mathers who was a philosophy teacher at Stanford. So again, I don't think that clicked until probably my late 30s, about understanding the philosophy that was taught at an early age. Then you fast forward from the early '90s I moved to China- I'm jumping around- in 2007 I worked for Daniel Boulud in New York and he offered me a position in Beijing.
Laura Vinroot Poole:
Wait, talk to me about that.
Brian Reimer:
I'll step back.
Laura Vinroot Poole:
Okay.
Brian Reimer:
I had a conversation with Thomas in the garden one day and I said, "I think it's time to go, but I'd like to go to France." He said, "Where were you thinking?" I said, "I was thinking Paris or Leon." So he set up my first stage in August of 2000, and I moved to Paris to work at a restaurant called Michel Rostang, a two-star in the 17th.
Laura Vinroot Poole:
Been there.
Brian Reimer:
Then, I went to a bistro that he had at Pont-Neuf near Ile-de-France for a month, and Michel set me up at a restaurant called Apicius for Vigato when he was in the 17th. Then the Maurice after that, I took a month off to go to language school at the Alliance Franais, and then Rostang set me up in Leon the following January at a two-star called Leon de Lyon. To be in the epicenter of what French cuisine, living in the old side of Leon, working for the oldest two-star restaurant still in operation the entire time- it was beyond.
Laura Vinroot Poole:
Tell me about the kitchen compared to say Bouchon, the structure, the leadership, what was it like?
Brian Reimer:
It was more than aggressive. You were up at 7:00 in the morning, usually at the restaurant by 7:30, prep for lunch, everyone would sit down for lunch around 11:00, the entire team. Then you'd finish lunch, the servers would take care of all the plates, the captains would walk through the kitchen and offer all the chefs an espresso, and then you would do lunch service. Lunch would wrap around 2:30 or 3:00, you'd take an hour siesta, and then come back. Then you'd get back to the kitchen, prep, and do dinner again for the staff around 5:00 and work through dinner service. Around 10:00 dinner service wrapped, and you would scrub the entire kitchen down. Normally, you would have to go out to have a drink somewhere and you'd find yourself home at 3:00 in the morning to wake back up at 7:00. You'd do that six days a week.
Laura Vinroot Poole:
Unbelievable. I do speak a little French, but what is a stage?
Brian Reimer:
So a stage would be a stagiaire. It's someone placing you in a restaurant, obviously in a restaurant setting, to get an experience. So, if you were there for a month or a period of time- enough that you would begin to understand what that style of restaurant might be.
Laura Vinroot Poole:
Then when Thomas set you up on the stages, he had I guess a bigger of like, "You need to learn how to do this." Or did he? Or is it just like, "Let's drop you down in France, because when you leave you will be a different person."
Brian Reimer:
I think a little bit of both. I think the idea was to understand the culture, and understand the appreciation for the food. And to live there is so different than taking a trip there, right?
Laura Vinroot Poole:
So from Leon to where next?
Brian Reimer:
From Leon to Miami for a short time. Then to Boston to work for Michael Schlow and Christopher Myers.
Laura Vinroot Poole:
Oh, wow. Cool.
Brian Reimer:
At a restaurant called Radius. Beautiful restaurant, an old bank building. I was there for three years.
Laura Vinroot Poole:
Was Boston more of a lunch or a dinner thing?
Brian Reimer:
Heart of the business district, packed lunch. Lunch Monday through Friday, and dinner Monday through Saturday. The first year, I came in as a sous chef and I left after two more years as the chef de cuisine.
Laura Vinroot Poole:
Leon to Miami to Boston is a really interesting trajectory.
Brian Reimer:
Totally different everything. Definitely a different culture. I loved Boston- it was a nice transition coming back from Europe. I wasn't ready to live in New York yet, but I knew I wanted to go. So three years later, I was on a phone call with one of our fisherman that we deal with, Brown Trading out of Maine.
Laura Vinroot Poole:
Also, working in Boston must have been incredible for fish.
Brian Reimer:
Oh, the best. Definitely the best. I was on with Rod Mitchell one day and I said, "I'm thinking about going to New York." He said, "Where do you want to work?" I said, "Well, I'm thinking Daniel, Jean-Georges, Le Bernardin." Or at that point, Ducasse was in the Essex Hotel on Central Park South. I went to New York, and interviewed with them all.
Laura Vinroot Poole:
What was that process like? Scary?
Brian Reimer:
The best interview in New York was with Marcus Samuelson. It was the old Aquavit space. He walks in five minutes late, "I'm so sorry I'm late, I just have to finish one meeting. Can I get you a coffee, an espresso?" "No, I'm good." Came back, walks me through the space, talks about every artist on the wall. Shows me the kitchen- they were about to move to the new location on 55th between Park and Madison I think, and he's like, "Love the fact that you went and staged in Europe, and know some of those chefs." He goes, "I just love the trajectory that you're on, I'd love to have you a part of the team. If not, here's my cellphone and if you have any questions about any of the chefs that you're about to work for in the city, call me."
Laura Vinroot Poole:
Wow.
Brian Reimer:
"I'll give you an unbiased opinion."
Laura Vinroot Poole:
How generous and unusual. Okay, and so you obviously liked your interview with Daniel.
Brian Reimer:
There's a box above the kitchen called the sky box, and Daniel calls me into the office, and he said basically, "Rod told me that I can't let you leave without offering you a job tonight." I said, "Well, that's very nice." Rod had coached me through it, he said, "Just tell him that you got an offer from Jean-Georges and an offer from Eric Ripert at Le Bernardin, I promise you he'll offer you a job on the spot." And he did.
Laura Vinroot Poole:
But let me ask you something, at that point, what did you have at that point that they were interested in? What was it about you that you had that other people didn't?
Brian Reimer:
I think an appreciation for great food, and a fairly well rounded experience at all of 24 years old.
Laura Vinroot Poole:
Oh, my god. You were 24 years old?
Brian Reimer:
I was the youngest executive sous chef at Restaurant Daniel to date. I was in that role for three years, and worked for Daniel for 10 years.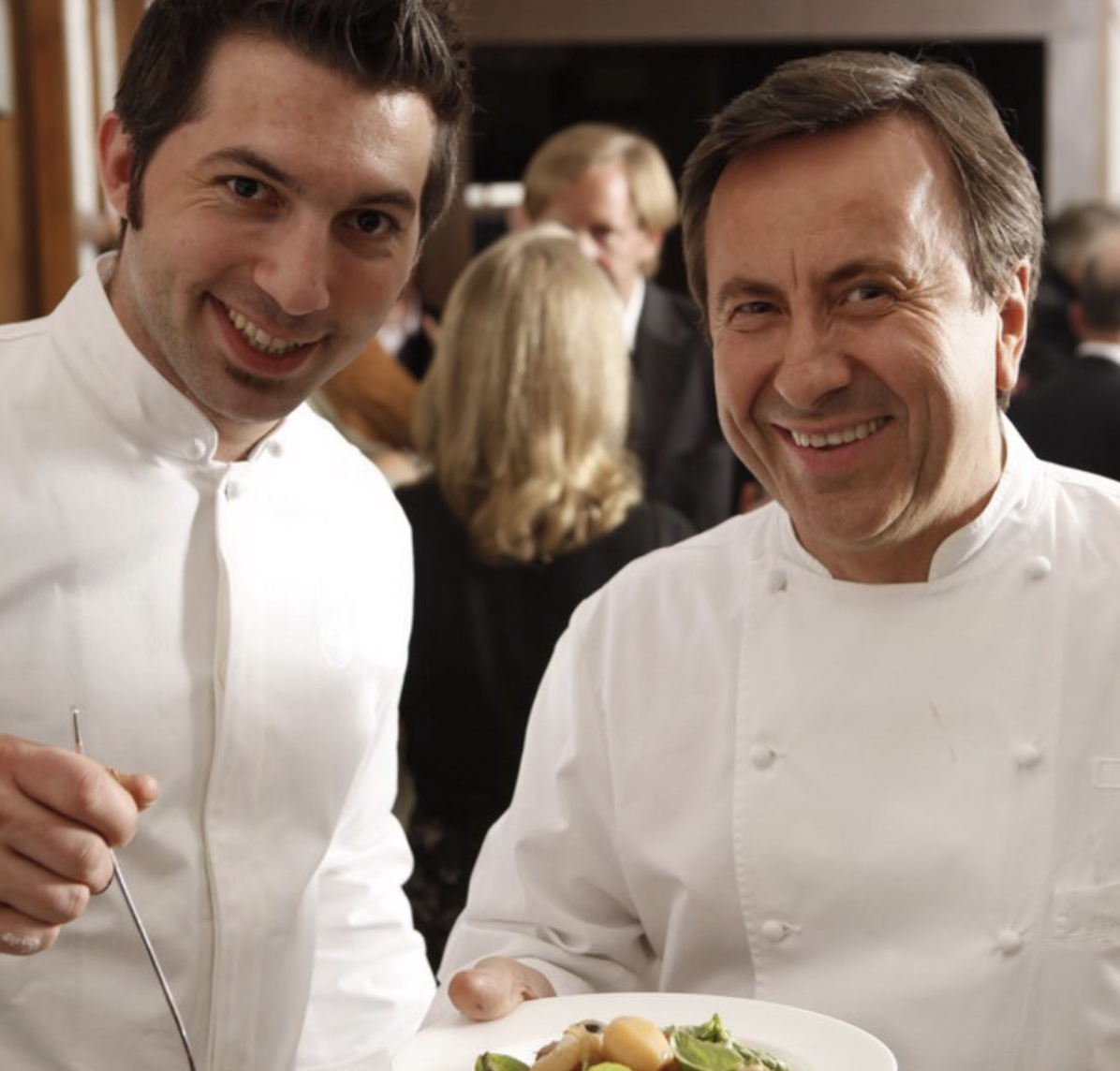 Laura Vinroot Poole:
Unbelievable. So the clientele there must have been pretty interesting- and your clientele is from everywhere in the world, the best clients.
Brian Reimer:
It was amazing how many regulars there would be, and everyone had their night- this old Hungarian fabric designer would come in and eat five nights a week.
Laura Vinroot Poole:
Okay, so you worked for him for 10 years and not in New York the entire time.
Brian Reimer:
First three years in New York, and then I wasn't sure if at that point I'd reached my cap at Restaurant Daniel. Jean-Francois the chef and Eddie the chef cuisine weren't going anywhere, and an opportunity came up to do a project downtown in New York fell through. Daniel had just signed for a restaurant in Beijing. July of 2007, he goes, "Why don't you fly over to Beijing?"
Laura Vinroot Poole:
Same concept at Daniel almost, ish?
Brian Reimer:
Ish, it was called Maison Boulud. Flew over in July and you walk into the old American Embassy 100 meters off of the south corner of Tienanmen Square. 10,000 square feet.
Laura Vinroot Poole:
Oh, my god.
Brian Reimer:
In my opinion, the most beautiful restaurant in the collection for Daniel at that point.
Laura Vinroot Poole:
What was it like living in Beijing?
Brian Reimer:
Beijing's like the DC of China, it's a little bit quieter. Shanghai is the New York, where Beijing's a little bit more diplomatic. The history that was there was just amazing. To be able to see the Forbidden City or go to the Great Wall, there's so much history there. Then concurrently in 2010 we opened a restaurant in the Marina Bay Sands Hotel, so I would split my time every other month, Beijing to Singapore, for the next three and a half years.
Laura Vinroot Poole:
I bet that was fun. Singapore's great, right?
Brian Reimer:
Yeah. Singapore is completely different than Beijing- everybody speaks English, it's ridiculously clean- you can't even chew gum on the island. You would get a ticket for chewing gum.
Laura Vinroot Poole:
So how did you get back to California? Is there anything in between there?
Brian Reimer:
In September of 2013, our business partner at that point, Hong Kong Construction Company, HKC, wanted to raise our rent. So I remember talking with Daniel on the phone and doubling our rent would have taken our profits basically. So we made the decision late that September to close in December and a month before we closed, we announced it to the team. That was a hard closing.
Laura Vinroot Poole:
Did you know what you wanted to do next?
Brian Reimer:
I decided to move back to the states. It's like, okay, it's not the right time, it's time to go.
Laura Vinroot Poole:
Wow. And?
Brian Reimer:
And I took six months off. Then, Daniel asked me to help him do the opening of Brasserie in Vegas- I went reluctantly, I'm not a big Vegas fan. Then I took another couple months off.
Laura Vinroot Poole:
Did you go home with your parents?
Brian Reimer:
No, I picked up an apartment in North Hollywood, in Beachwood, just relaxing, hanging out. I hadn't taken that much time off in a decade. I traveled a little bit and then was up in San Francisco with a friend of mine that we all worked together with Thomas, and went to go see Jeffrey in Larkspur at Farmshop. Catching up, he's like, "I could really use some help for a couple months." I told him yes- I hadn't worked in six months at that point. I started to help Jeffrey out there.
Laura Vinroot Poole:
Oh, wow. Amazing. So Farmshop from the beginning- was it clear what it could be, should be or that it connected for you with your Northern California roots?
Brian Reimer:
The brand spoke to me because it was like how I grew up. It's respect for the producers, the farmers, dealing with the farmers, it was just that ethos that spoke me very, very easily. Brentwood opened in 2010, Larkspur opened 2013, I joined in July of '14. Then we did a project in Tokyo in 2015, spent some time in Tokyo that year.
Laura Vinroot Poole:
How was that?
Brian Reimer:
That was a challenging opening. Very different than opening Beijing or Singapore. There's always this discovery phase when you try to open a restaurant in a new country, and you contact chefs and friends and purveyors that you somehow know around the world, and the challenge is really building a team, like in any country. It's how do you build a team that respects what you do and takes pride in what you're trying to offer?
Laura Vinroot Poole:
So in Tokyo, it was the same concept though? It was still California?
Brian Reimer:
Kind of a micro version, but not really celebrating as much of California, because we weren't in California. But the Japanese- they love the California vibe. That's what they want. So I think that took very easily to the city and using our same philosophy of great local producers. So yes, we'd have olive oils from California or jams from California. Then you'd use either American beef or great Japanese beef, or we were making fresh pasta or using the same type of style but using that local ingredient. That lasted about two years.
Laura Vinroot Poole:
Did you live there for a good bit of it?
Brian Reimer:
No, just a few months here and there. We hired an American chef to take over, Craig Legfield who did an amazing job. There were a lot of good people on that team. It just didn't work out long-term.
Laura Vinroot Poole:
One of the things that I love about Farmshop is the retail component, do you handle that?
Brian Reimer:
So, we deal with that with the entire team. It's amazing to see someone launching a brand and getting to interact with 1000 people walking through on a Sunday or a Saturday. Two weeks ago, and she's back this Saturday, Merci Maman, brought her vegan plant-based soup company. She's French and super outgoing, and just to hear that person that's excited about their brand being able to interact with our regulars is great. Probably 90% of our guests are regulars, you can literally hang out and say hello to everyone that you know.
Laura Vinroot Poole:
These are the most incredible things about the Country Mart, it is the most social place, your whole day is filled with meeting people and seeing friends. It's such an unusual place, I don't know any place like it in the world.
Brian Reimer:
It's rare to find something like that. The cool thing about the Country Mart, one of many things, is who you get to meet or who stops by. We would just chat, and he'd say, "Hi, chef. What's going on? How are you?" I'd say, "How are you, Pat? What's going on?" He goes, "I feel like maybe a pasta today, whip up a bowl of pasta." You know them for years and you don't really know who everyone is, until one day Pat goes, "What was your favorite pastrami in New York?" I'm like, "Katz's for sure." "No, no, Carnegie." I'm like, "Eh, I'm a Katz's guy, I lived in the Lower East Side, Katz's." He goes, "I'll be right back." Leaves, comes back, he gives me an album, Frank Sinatra's 50th birthday album, he produced it, Pat Williams the composer.
Laura Vinroot Poole:
No way.
Brian Reimer:
I had no idea who he was.
Laura Vinroot Poole:
No idea.
Brian Reimer:
Right? To me he was just a nice guy that sits at the bar. He and I became friends, some of the best conversations were with Pat and his wife. When Pat passed, I sat four rows back in an auditorium with a 30-piece band next to his wife at the memorial with Mancini's wife telling a story about how she should have married Pat, to an auditorium of 200 people dying laughing.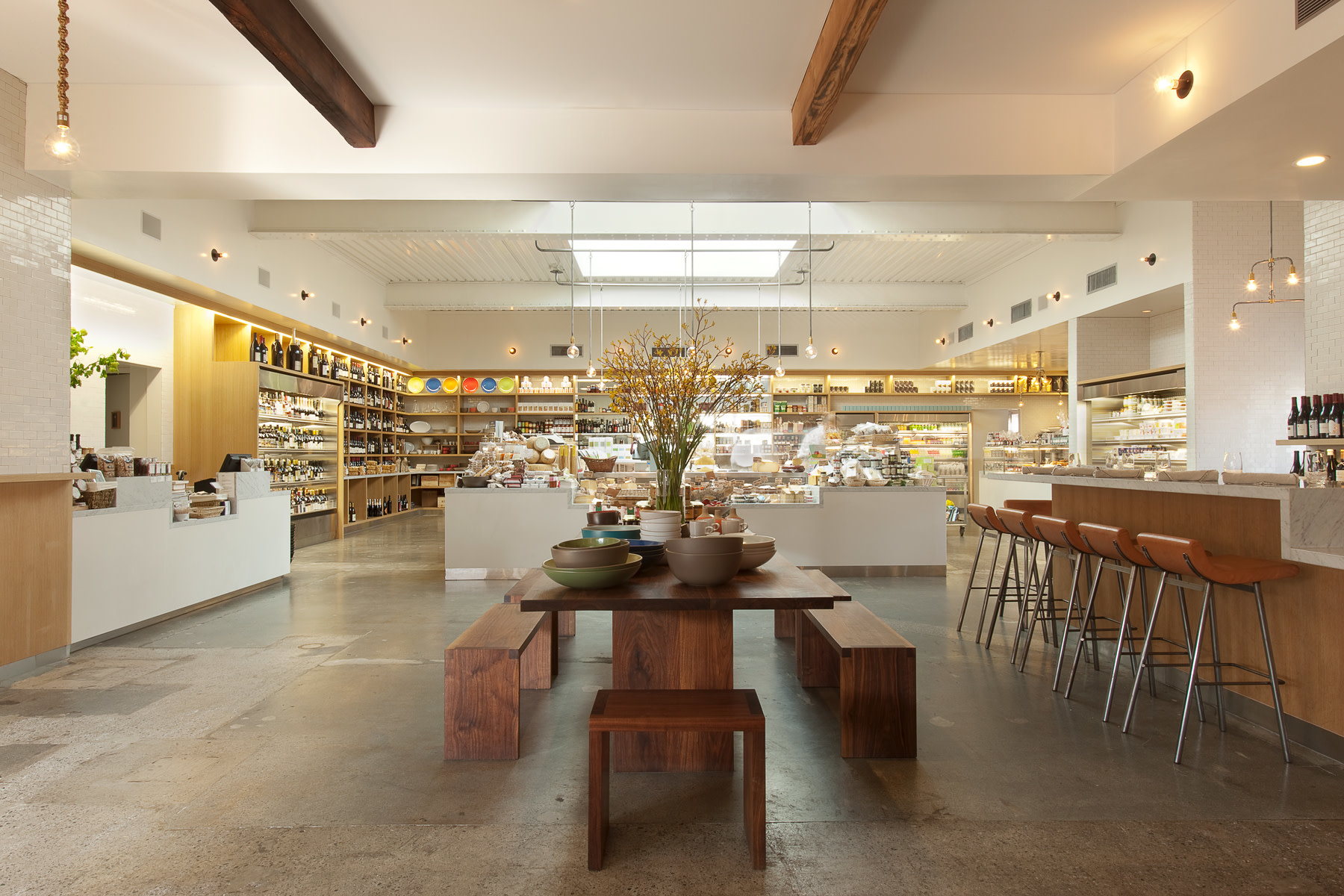 Laura Vinroot Poole:
So what's next for Farm Shop?
Brian Reimer:
We are very happily just launched with Trader Joe's, our bread line that we launched October 13th of last year, an artisanal bread line.
Laura Vinroot Poole:
Wow. This is exciting. It's incredible to hear your journey, and it's so inspiring. Just the work that you've put in to build this career is remarkable.
Brian Reimer:
It really comes down to the team.
Laura Vinroot Poole:
Did you know that? I gather you knew that from your dad or watching your dad work or maybe even your granddad. How far along did you learn that? Was it quick?
Brian Reimer:
I think you learn it along the way. When you have to manage a team, you understand how important it is to let them be the star.
Laura Vinroot Poole:
To hire people more talented than you.
Brian Reimer:
If you're the smartest person in the room, you're done. If you're exhausted at the end of your day, then you're not managing physically. If you're mentally exhausted at the end of the day, then you're managing your team.
Laura Vinroot Poole:
So interesting.
Brian Reimer:
If you can't empower them with the ability to make important decisions, you're not going anywhere and you can't grow that way.
Laura Vinroot Poole:
Thank you so much, Brian, this was a real treat.
Brian Reimer:
My pleasure. Thanks for having me today.