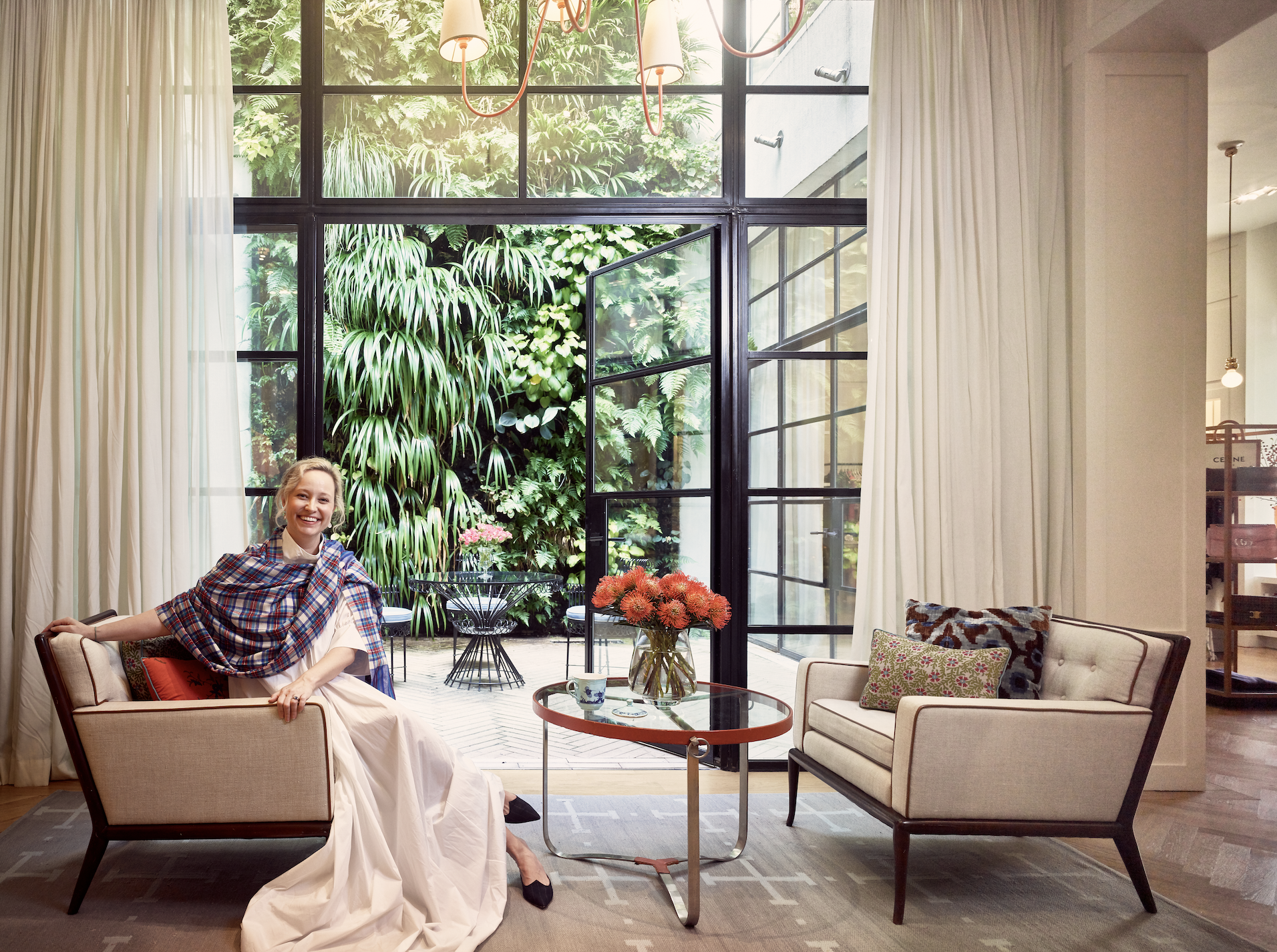 Laura Vinroot Poole is fashion retail's entrepreneurial rule-breaker. Her experiential in-store events and eye for emerging design talent mixed with venerable brands have established Capitol as the premiere boutique of the South, transporting women's wardrobes into a magical world of expressive style. Capitol is a journey to dressing well, and Laura has long guided that mission by offering a combination of femininity and attitude, with lots of patterns and color, never holding back an opportunity for a woman to stand out in a crowd.
A native of Charlotte and a graduate of the University of North Carolina at Chapel Hill, Laura's vision for Capitol was influenced by sentimental shopping trips with her mother, which while growing up required drives to Atlanta and New York to visit the premier department stores and specialty shops of the time.  Laura noticed an opportunity in her hometown for the presentation of European labels, as well as emerging designers, to likeminded women with a sartorial eye and who were enthusiastic about discovery. As one of the country's fastest-growing cities, Charlotte attracts both entrepreneurs and enthusiasts in arts, culture, dining, and hospitality, and is a popular headquarters-based community for the athletic, business, banking, and manufacturing economies.  This expansion has prompted local business travel, networking, and social activities, and therefore the need for a well-equipped shop with a global point of view for the Southern sensibility.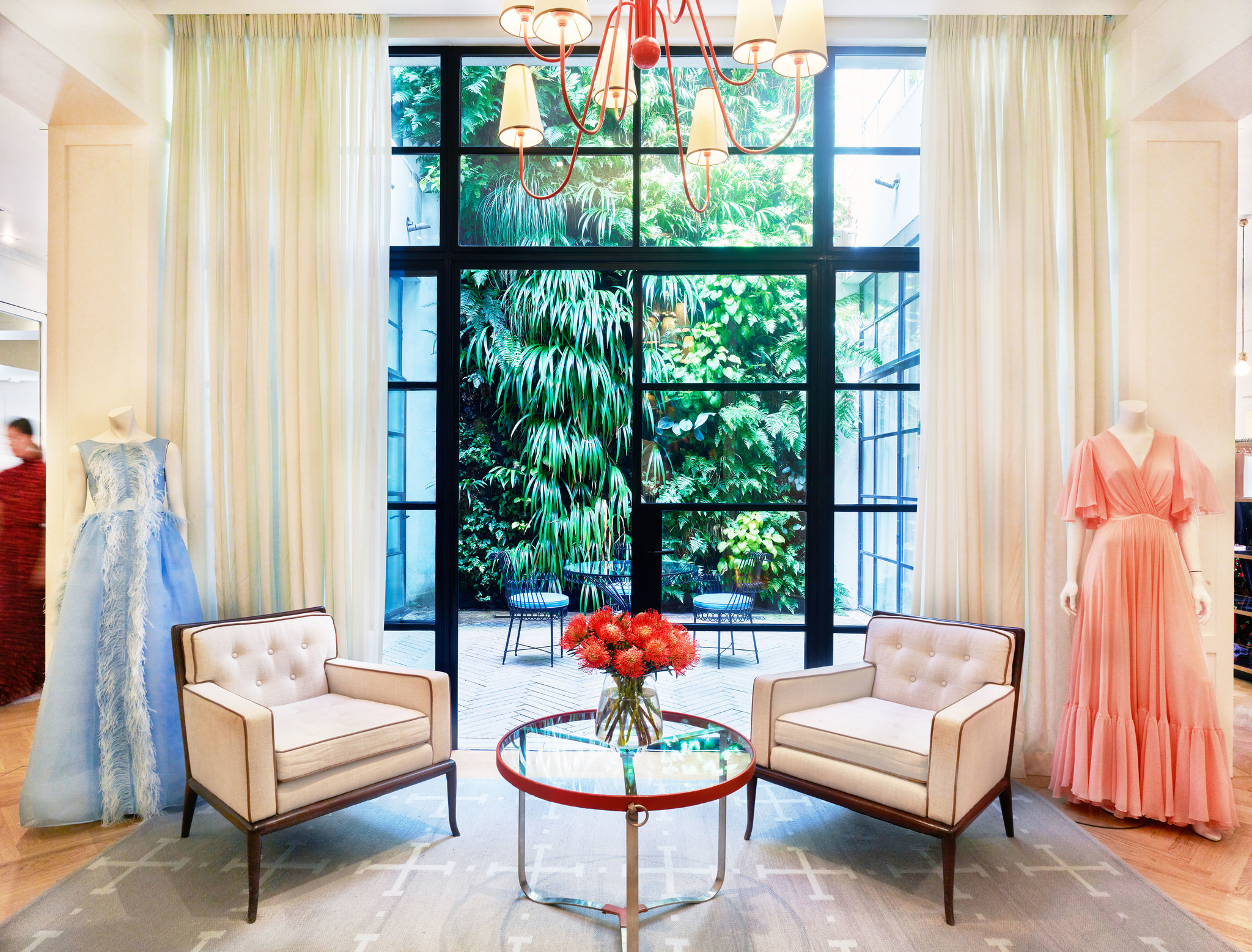 For over two decades, Capitol's interior has blossomed with the brilliant hues and bold silhouettes from the likes of Balenciaga, Dries Van Noten, Marc Jacobs, Marni, Celine, and Saint Laurent, and helped seed Charlotte's embrace of emerging talent such as Irene Neuwirth, Of Rare Origin, Olympia Le-Tan, and Huishan Zhang. Most of Laura's curating comes from a genuine affection for the designers themselves, many of whom she has feted in her store's signature space—a lush atrium with a vegetal wall designed by botanist Patrick Blanc.
A manifestation of Laura's bright personality and warm, southern spirit, Capitol is Charlotte's sanctuary for women who seek inspiration, a sense of community, and a source of confidence and empowerment. Capitol is a source from which to draw apparel and accessories that reflect one's unique sense of self. This philosophy is what has kept Capitol thriving through the economic downfalls of the last 20 years with the loyalty of long-standing clients who crave the results of her selective buying.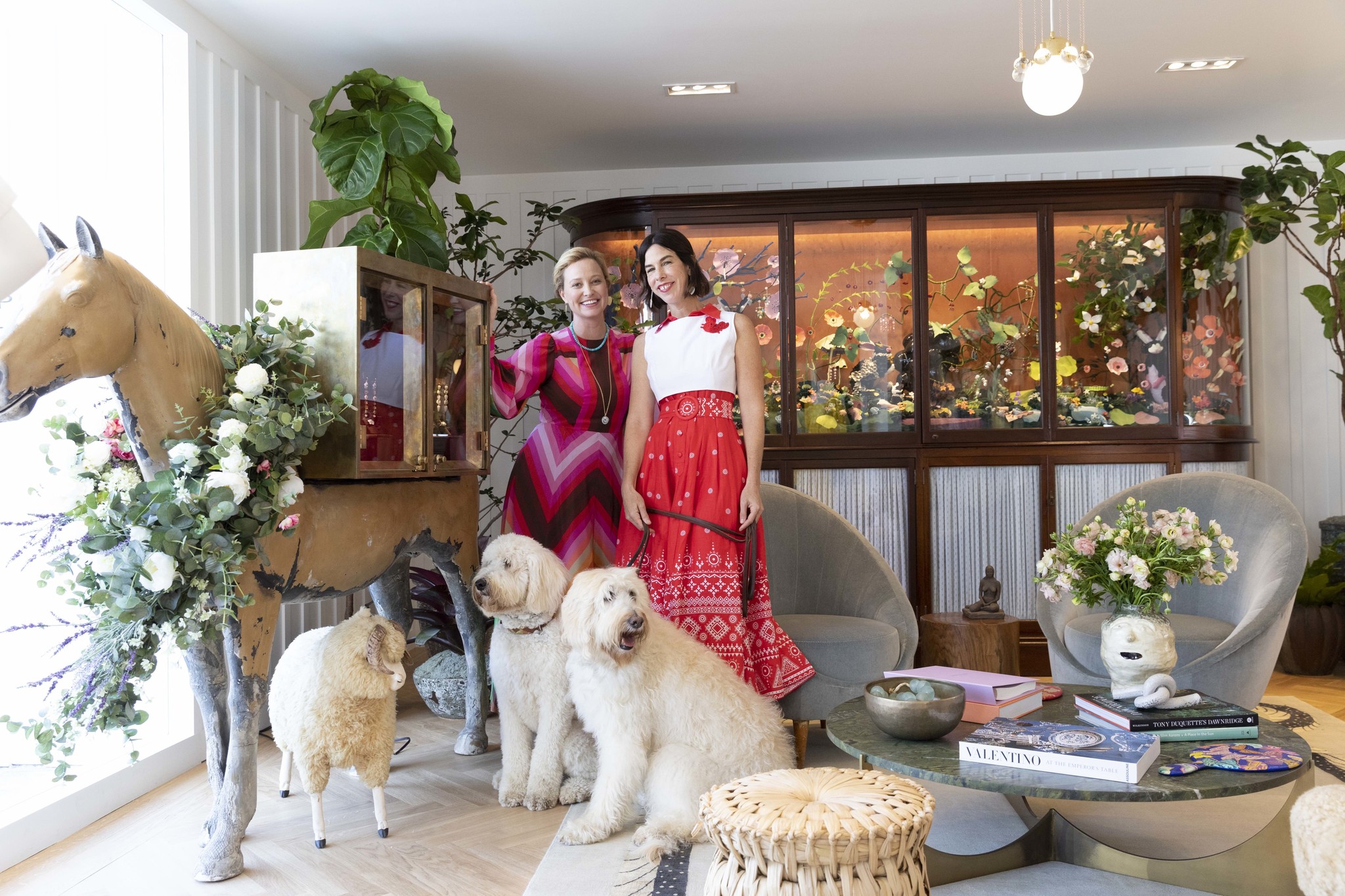 In March 2019, Capitol opened its second location in the Brentwood Country Mart, affectionately known as Capitol Brentwood. Originally founded in 1948, the Brentwood Country Mart is a beloved retail village located on the west side of Los Angeles that is known as a collection of the best stores in the world – the perfect new home for Capitol. Capitol Brentwood carries a unique edit of brands such as Peter Pilotto, Dries Van Noten, The Vampire's Wife, Roksanda, Alejandra Alonso Rojas, Olympia Le-Tan, and Swedish Hasbeens. Laura partnered with her best friend, celebrated jewelry designer Irene Neuwirth, to create an Irene Neuwirth shop-in-shop, which houses the largest collection of her jewelry outside of Irene's West Hollywood flagship.