It's been a busy month at Capitol! May saw us through several exciting events at both Capitol Charlotte and Capitol Brentwood. We kicked off May in Charlotte with the founders of the Antwerp-based designer Bernadette, the namesake of the brand, Bernadette, and her daughter, Charlotte in addition to our rep from Irene Neuwirth, Woju. Woju brought a beautiful group of Irene jewelry, and Bernadette brought their newest collection of new floral designs, both of which had clients in awe. With Bernadette's knowledge of the fashion industry from her time as a buyer at Ralph Lauren and Charlotte's background in the visual arts with a degree from the Royal Academy of Fine Arts, the duo was able to launch a dreamy collection with the intention of dressing women of all ages. Known for their beautiful floral dresses hand-painted by Charlotte, the Bernadette team presented their newest designs to guests over a delicious brunch on china also painted by Charlotte.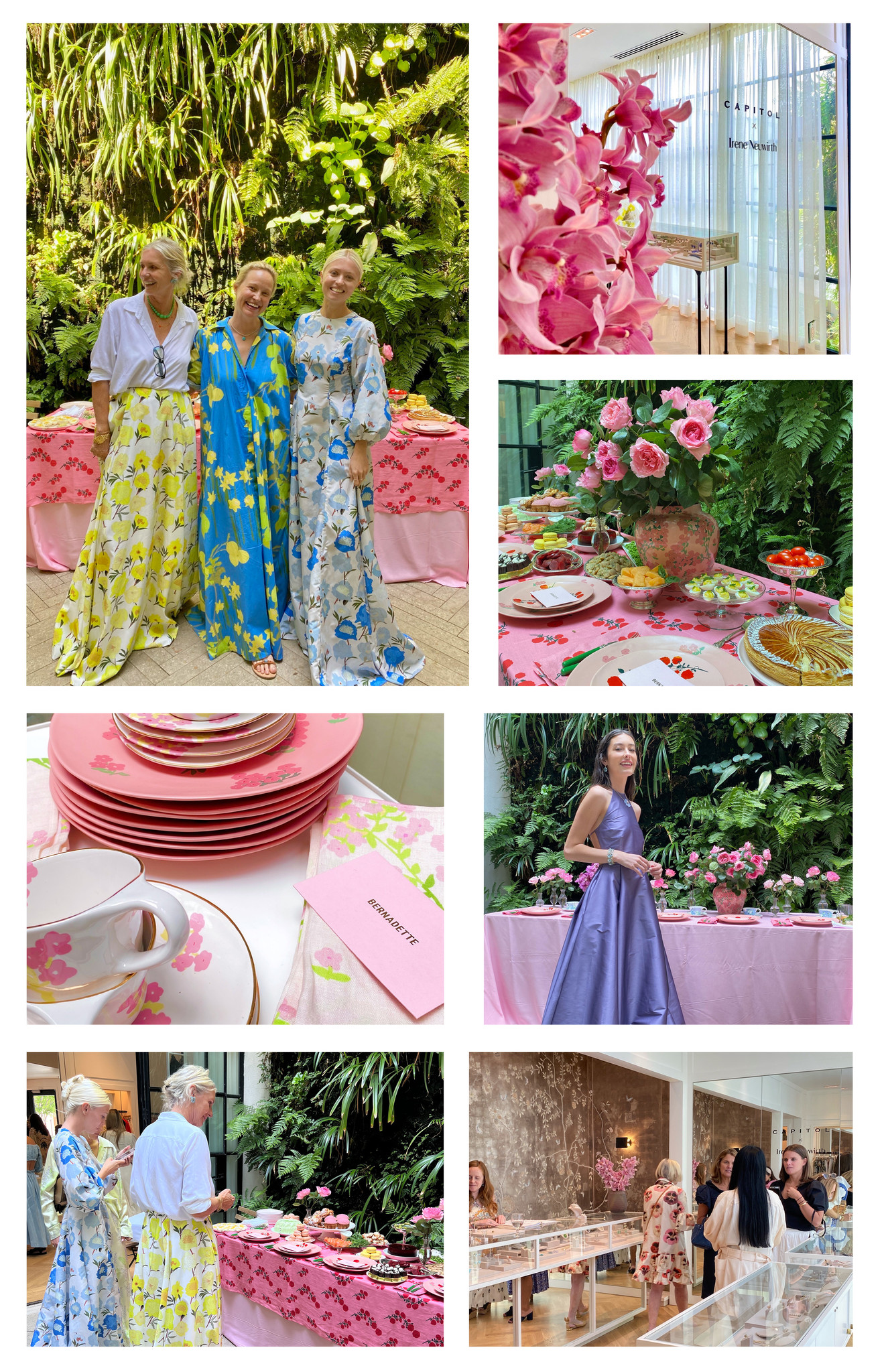 The following week, we took the party to California for our Western Week at Capitol Brentwood! Brands Teressa Foglia, Jody Candrian, Miron Crosby, and Mi Golondrina brought their cowboy best to the Country Mart. With a hat from Teressa Foglia, jewelry from Jody Candrian, cowboy boots from Miron Crosby, and a dress from Mi Golondrina, you could create the perfect western outfit! Guests also sipped on drinks courtesy of Conscious Cocktails while listening to live music and shopping.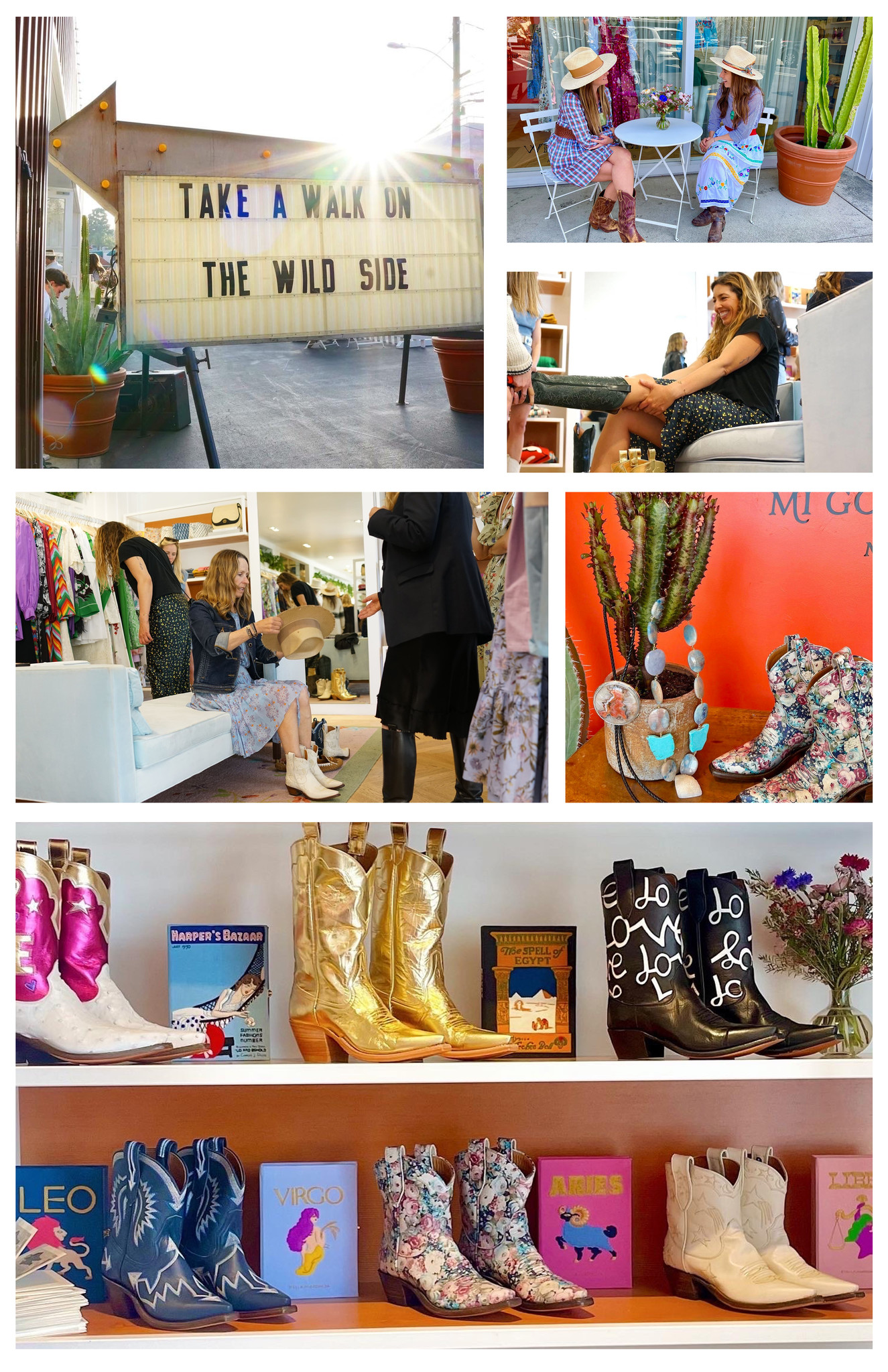 To tee up our next events, Byrdie Golf Social Wear and their two founders, Rachelle Williams and Hayden Shoffner, treated both Capitol Charlotte and Capitol Brentwood with their new Liberty London collection. The new line is perfect for the course and a post-game cocktail. They began their Capitol tour at our Charlotte location with a lemonade stand in the courtyard, and accompanied by Katherine Hanes at Capitol Brentwood. Katherine brought her gorgeous, elevated basics line Lake Jane as well as her beautiful place settings. Both events were on par!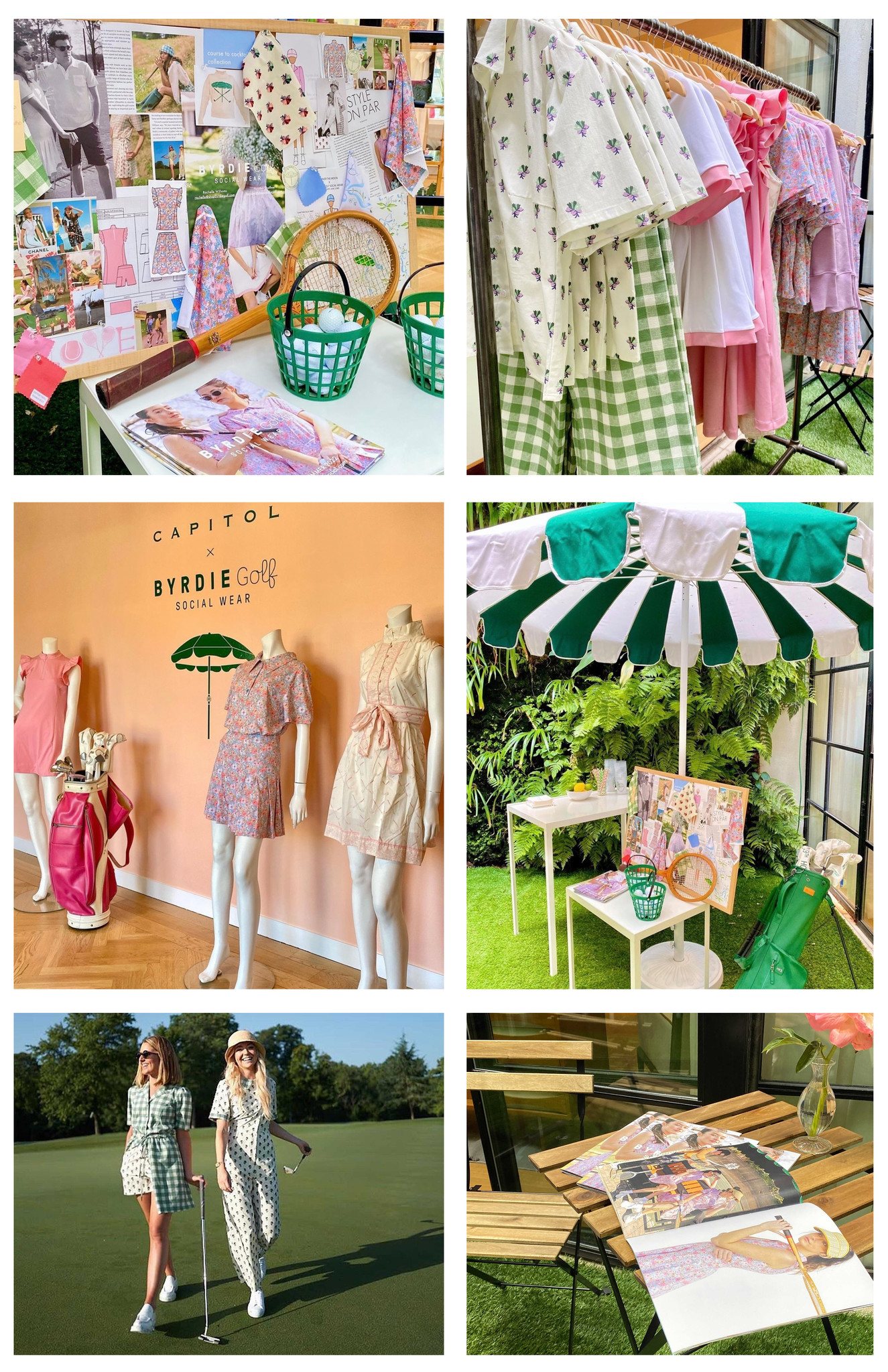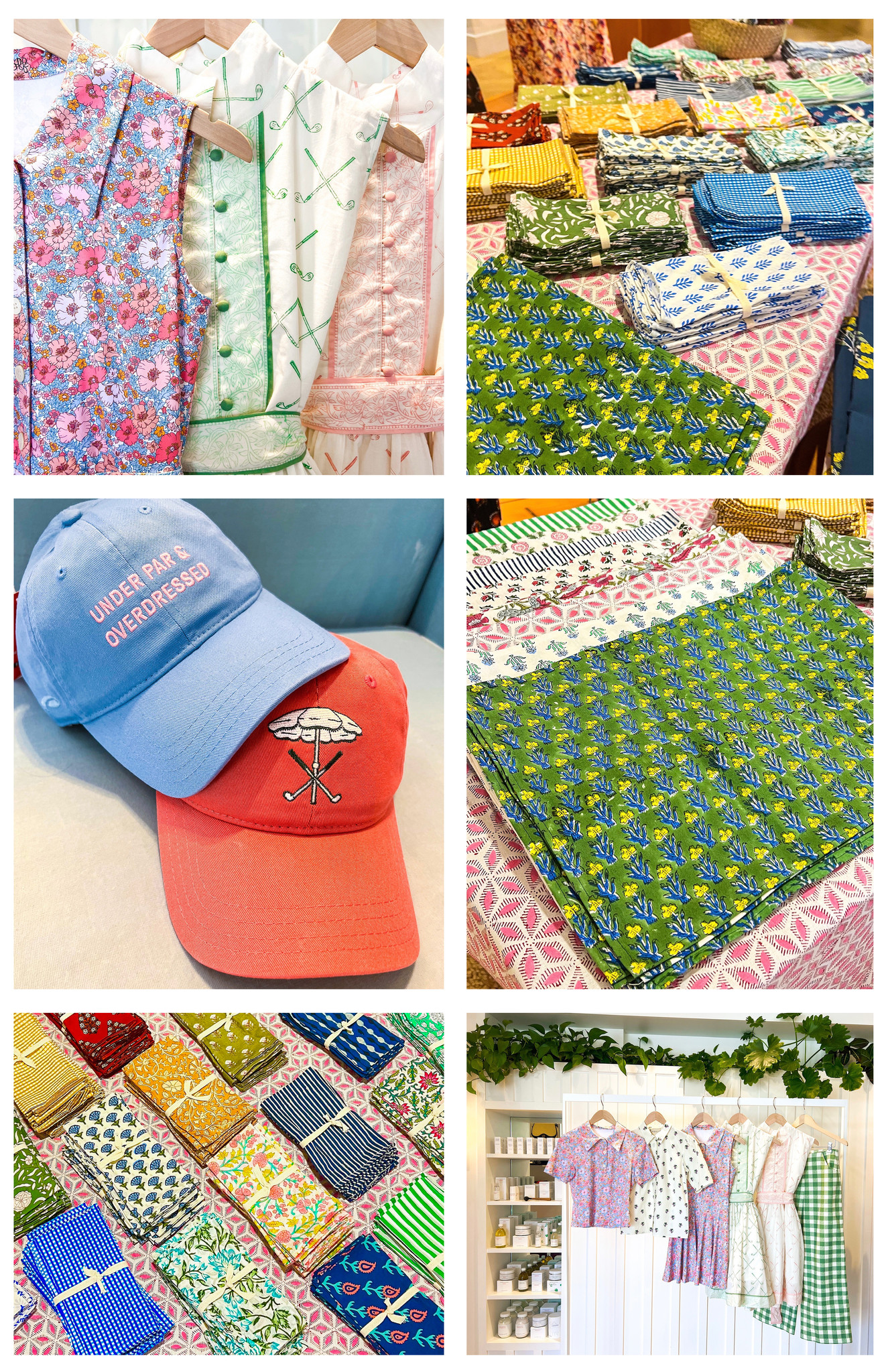 Next, clients were treated to a dinner with Maygel Coronel with a side of her beautiful swimwear. Originally from Cartagena, Colombia, Maygel started the brand in 2017 seeking a way to create pieces that you could wear to the beach or to dinner. Her designs are incredibly innovative and unique- they are a fan favorite around here! For dinner, guests were served a meal that consisted of a blend between traditional Colombian cuisine with a bit of southern flair.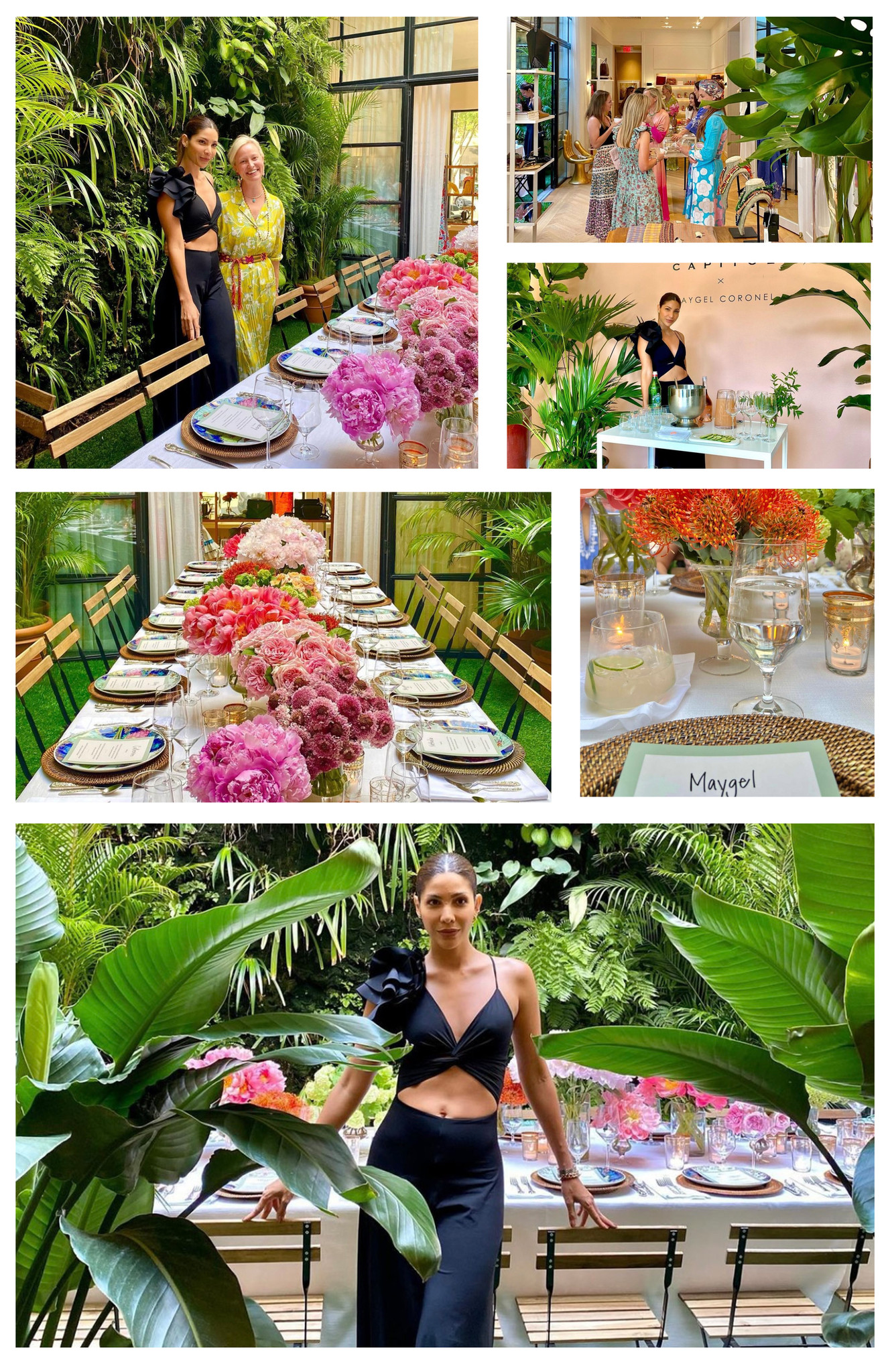 To wrap up our busy May, Capitol Charlotte was honored to host Virginia Johnson as she celebrated the launch of her new book, Creating A Garden Retreat: An Artist's Guide to Planting an Outdoor Sanctuary. We created our very own indoor garden which served as the perfect backdrop for a Q & A with Virginia moderated by Ruth Runberg. Virginia shared with us the large role her grandparents played in sparking her interest in gardening, tips and tricks for how to grow our own green thumb, and much more. After the Q & A, guests could have their book signed by Virginia and shop her caftan collection- a summer essential!